Each Birthday, Christmas, or Mothers day I tell anyone who will listen, to buy me handmade soap. I do not want things or chocolate I always want handmade soap. Or good quality incense, I am always searching for a good Sandalwood or Amber incense.
Now I have no idea what to ask for as gifts anymore because my daughter, Veronica, has launched her own business, Veronica Foale Essentials and quite frankly internet I am in soap heaven.
DO NOT EAT THIS SOAP, even though it looks good enough to eat. You MUST resist the temptation to have a bit of a nibble because it is soap. Gorgeously delicious soap, but still soapy tasting soap.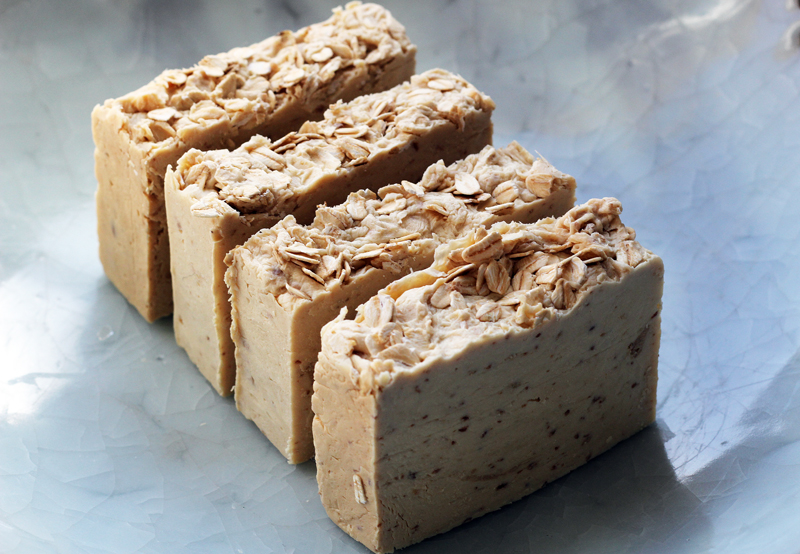 I willingly put up my hand to be Veronica's crash test dummy and said, YES I WILL TEST ALL THE THINGS.
In my bathroom there are fourteen bars of soap in current use. FOURTEEN.
I was forced to make a special soap holder.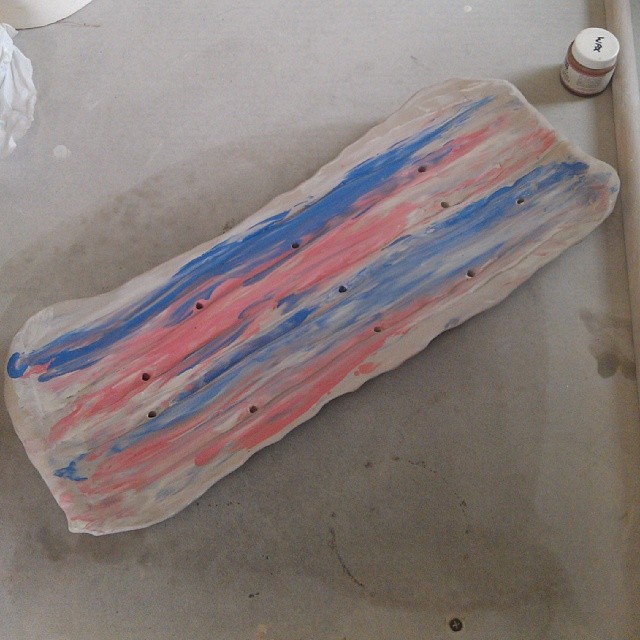 I have been able to exercise my HYPER CRITICAL SKILLS without Veronica getting grumpy with me.
I take my role of soap tester very seriously and I am enjoying Veronica's soap making very much.
I have vigorously tested all the soaps and offered lots of advice. Veronica even listened to some of it.
I am sure those of you who know me know how helpful and honest I have been with my feedback.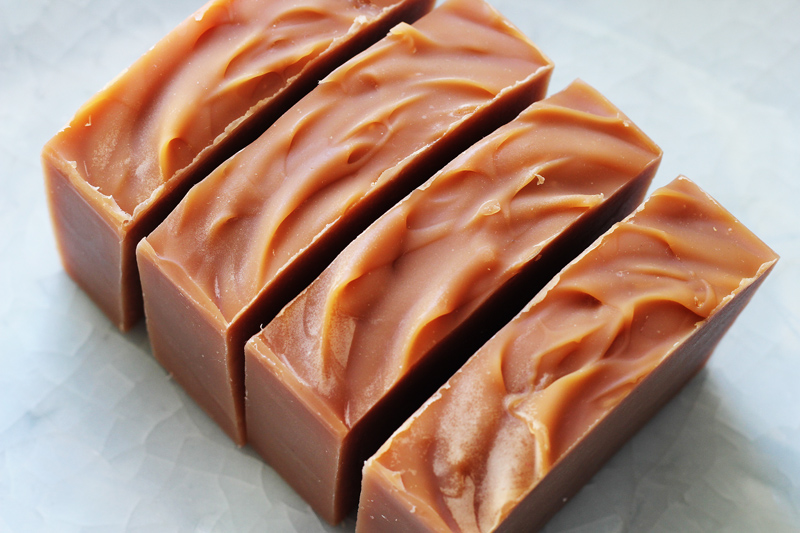 I have enlisted The Spouse's help as a tester as Jeff has super sensitive EDSY skin and he breaks out in eczema at the drop of a hat. The Spouse has worked out a system where instead of having yet another shower with yet another new soap, he now just rubs the soap on the inside of his arm and waits to see what happens. Honestly internet, his skin is that sensitive that he will rash up in a matter of minutes and Veronica quickly discarded the early smells that made her father itch.
He is like a very tall and useful laboratory bunny.
A very helpful bunny.
With opinions.
And useful skin.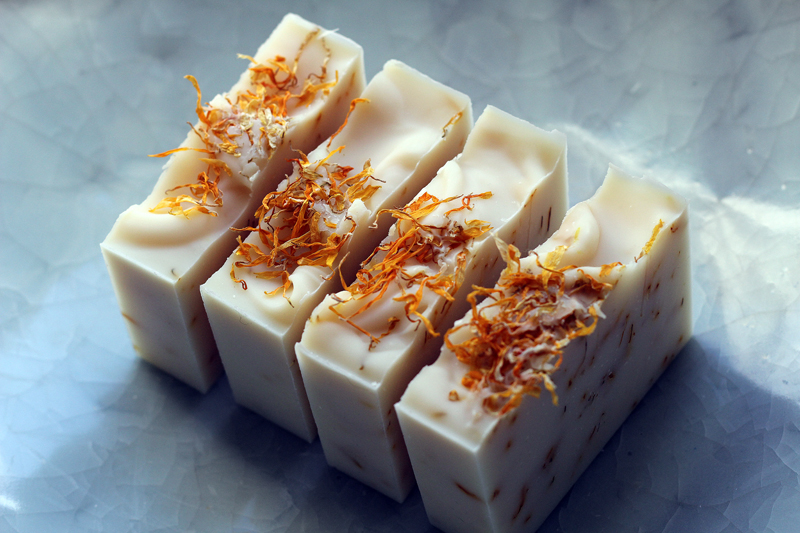 I have been surprised at the smells that The Spouse likes when he is shaving, as I do not shave my own magnificent moustache I hadn't actually thought about the smell of soap on my face at all.
This next soap is my absolute favourite. Cardamom Sandalwood, and it is to die for. So rich and cardamommy and sandalwoody and it holds its scent all the way through to the end.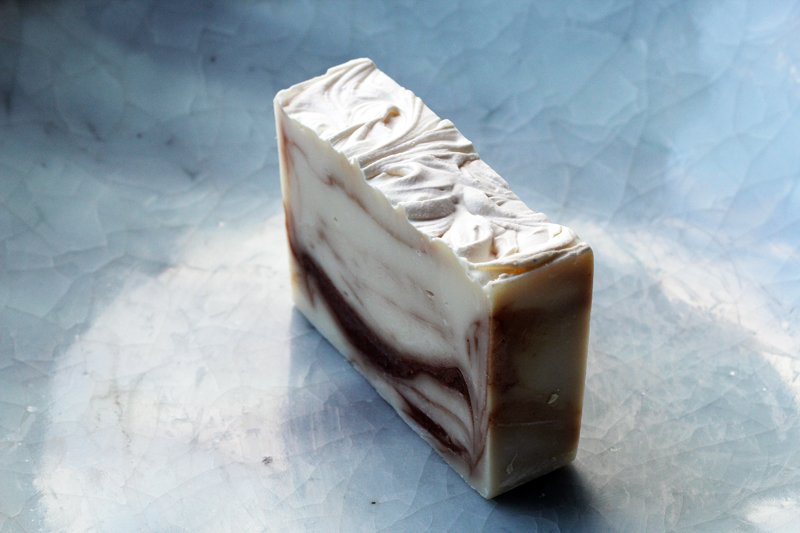 I love the smell of this soap so much that after Veronica found me rubbing the soap on my shirt so I could keep on smelling it, she made me a little pot of cardamom sandalwood perfume.
CARDAMOM SANDALWOOD PERFUME deserves all caps it is so nice.
I am sure that Veronica will make you your own pots of perfume if you ask her.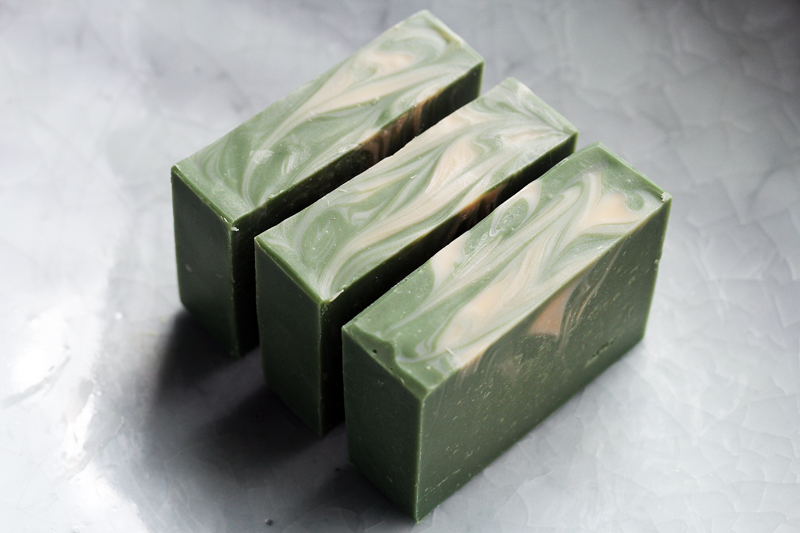 So if you like soap and wish to support a young emerging soap maker you can go over to Veronica Foale Essentials and have a look.
Trust me, the soap is very very nice.
{ 1 comment }