Thank you for helping me go to the Regional Arts Summit in Kalgoorlie it was an immensely valuable and rewarding experience for me, both professionally and personally.
The dogs have not left my side since I returned home and I have had a doggy guard of honour shadowing my every step.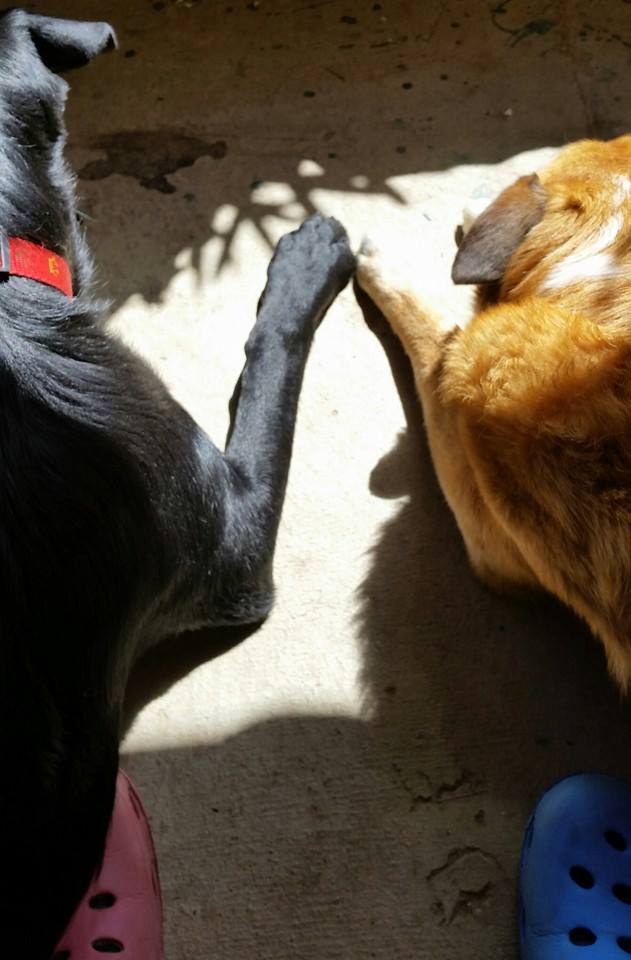 I have returned home with the colours of the desert imprinted into my psyche. Such glorious reds and oranges, such fierce heat, such a powerful landscape. It will be interesting to see what happens with the work in the coming weeks. I also have a dose of post Kalgoorlie lethargy and it has been hard to get motivated.
On the Tuesday I flew into Perth with five hours between flights and felt like I had walked into a wall of heat. The gorgeous Trae who writes the fabulous blog, "Where's My Glow" picked me up at the airport and when I mentioned that I was melting, Trae just smiled sympathetically and cranked up the air conditioning a notch. It didn't help that I was dressed for the Tasmanian spring chill, with layers and pirate socks. It seemed quite surreal that before I left home, I had been throwing buckets of water onto the windshield of the car to remove a thick frost. After shedding my shoes and socks in the car park while Trae pretended not to notice my mismatched crocs, (though I did see her have a little shudder) we walked together in the fiery sunshine to see the Boab Tree in Kings Park. I would have liked to touch this tree, to feel its pulse, but the fence was a little bit too high for easy leaping. Plus it was far too HOT for any kind of leaping.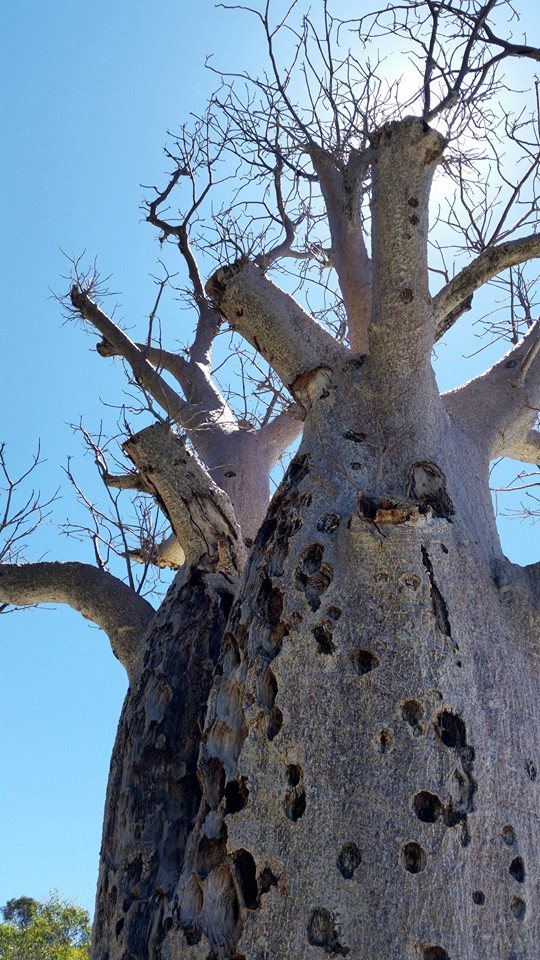 Five hours is not very long when you are on a flying visit and so after a shared lunch and a quick look at Freemantle I was back at the airport.
Academically I knew that Australia was a big country but it wasn't until I flew over Western Australia that the vastness of this land really sunk in.
I take photo after photo when I am in a plane and then I sketch/scribble like mad in my visual diary because the inspiration comes thick and fast. Imagine how fantastic it would be to create a piece of art over hectares or even over miles of land.
So many wonderful patterns in the landscape, I must try and get my hands on some aerial photos of Western Australia, especially the area around the salt lakes as the colours and textures are just so fantastic.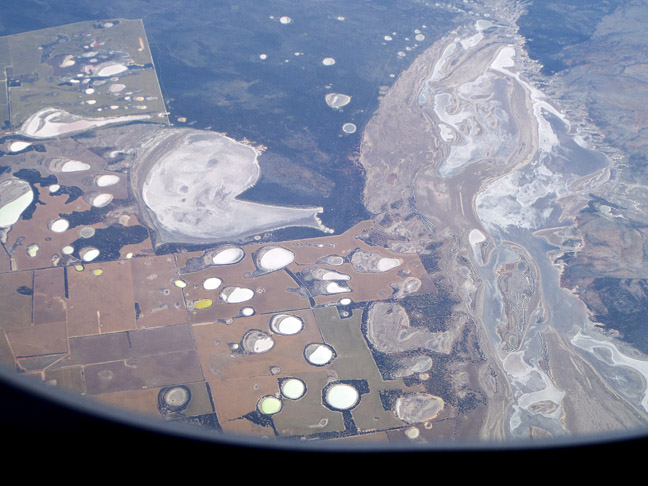 By the time I arrived in Kalgoorlie, I had been travelling for eighteen hours and I was starting to hallucinate a bit with tiredness. When I am really super tired I keep on getting glimpses of a black dog out of the corner of my eye and my hallucinatory black dog had been shadowing me for a few hours now.
I was absolutely amazed to see roses growing in a brick planter box in front of the airport building, bright colourful roses just seemed so out of place and not what I was expecting at all.I don't know what I had been expecting, cacti maybe or some other dusty native? The other thing I wasn't expecting was how nice Kalgoorlie smelled. There was a lovely perfume floating on the air that just smelled so nice, later on, through the power of instagram I found out that it was a wall full of gardenias that I could smell. Gardenia and Jasmine are two of my favourite flower fragrances so I wished I had seen the gardenias.
I literally fell out of my taxi at the hotel and the sign on the door said it all.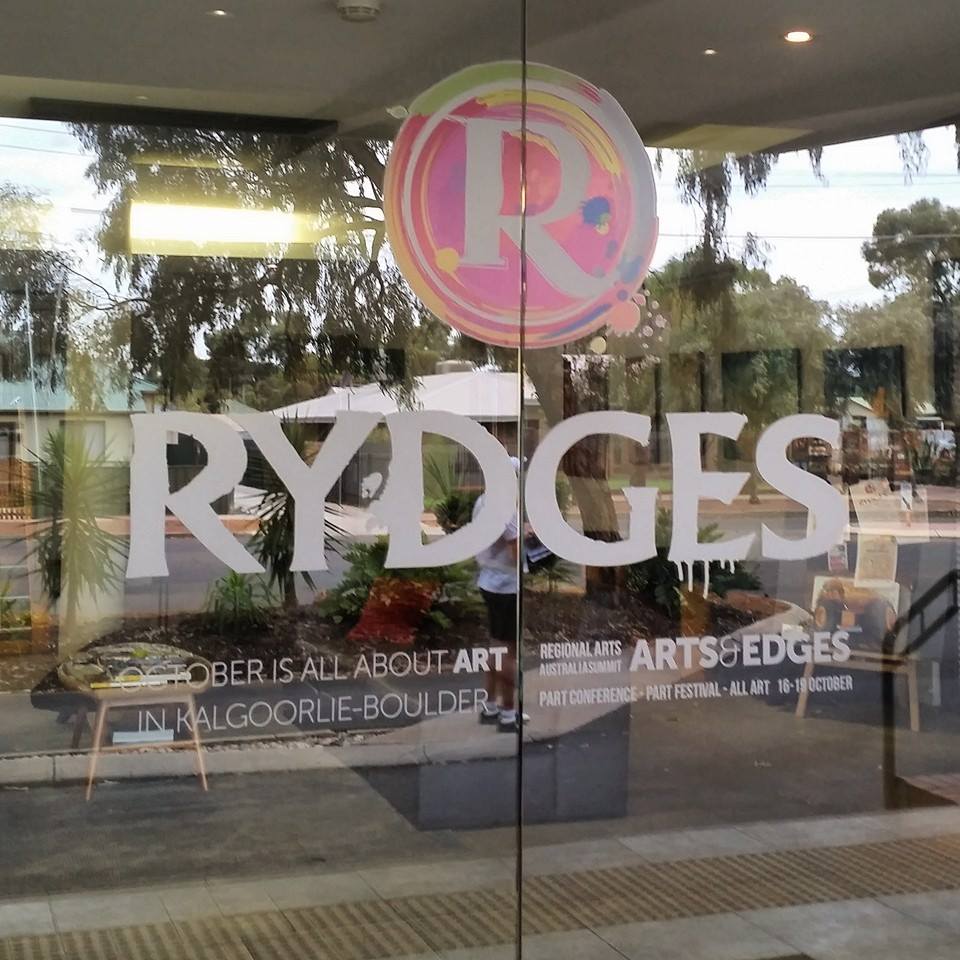 I have written nearly 700 words and I have only just arrived in Kalgoorlie. If I keep on going like this, the post will be as long as a novel. So I will press publish now before the writing becomes unwieldy and I will start on part two in the morning.
Also WordPress must be really drunk because the comment form is still all wonky.
{ 1 comment }