Yesterday morning was cold, so cold in fact that I decided to light the fire. The newpaper that I grabbed to start the fire was dated  June 10th 2009.
I looked at the date and it took me a second or two while I stared at the date to realize that Mum was still alive on the 10th of June 2009.
I sat in front of the fire and skimmed through the newspaper, reading articles that Mum and I had shared. Old news of the world that gave me a tenuous link back to my mother.
I have some of Mums perfume here and I sprayed some scent on the back of my hand trying to capture the smell of my mother  it was the wrong perfume though and instead of comforting me it gave me a headache.
Later on in the morning I was clearing a space in my super cluttered bedroom so that the electrician can change the meter box on Friday, ready for the power hook up to my studio.I found a small bag containing Mum's wig, The wig in waiting we called it The smell of my mother was strong in this bag and after burying my face in the rough hair of the wig for a few moments I got on with the job at hand. As I was moving boxes of Mum's things out of the way and idly wondering how long her stuff would remain in boxes, wondering whether I could get the Spouse to make a storage space in the roof of my studio. The thought of Mum's things sitting in boxes covered in dust brought me undone again.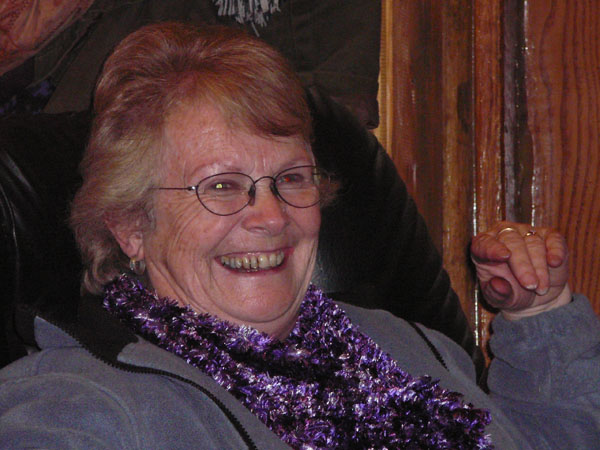 This morning as I am sitting here writing about my small woes the news of the Queensland floods just keeps on getting grimmer and grimmer.
8 dead 72 missing in Toowoomba
So my thoughts are with everyone in the midst of this National disaster and if anyone wants to help they can go here to find the relevant authorities.