This week I have had itchy writing fingers coupled with limited time at my desk, so scattered sentences have been tumbling around in my dreams, of course when I wake up all the words have gone into hiding and I haven't had the time to hunt them down.
It has been a tumultuous week that started with driving my daughter Veronica to an early morning a radio interview and at ten pm that same night driving my son David to his friend who had left a suicide note as his facebook status and wouldn't answer his phone. (He is alive)
Today isn't the day to be writing about youth suicide, Invasion day and racism, the Mona museum, grief and autism and Hobart's amazing clown doctors but the words are all there and they will make me write them out sooner rather than later.
As always I am constantly looking at the world around me in terms of light and shade and often the lines and shadows are more interesting to me than the actual objects themselves.
I took these photos inside the newly opened Mona Museum.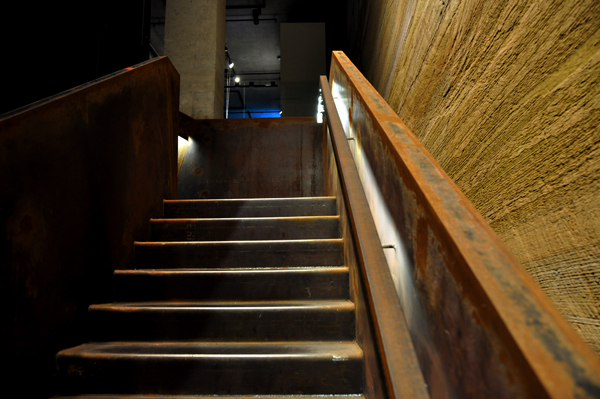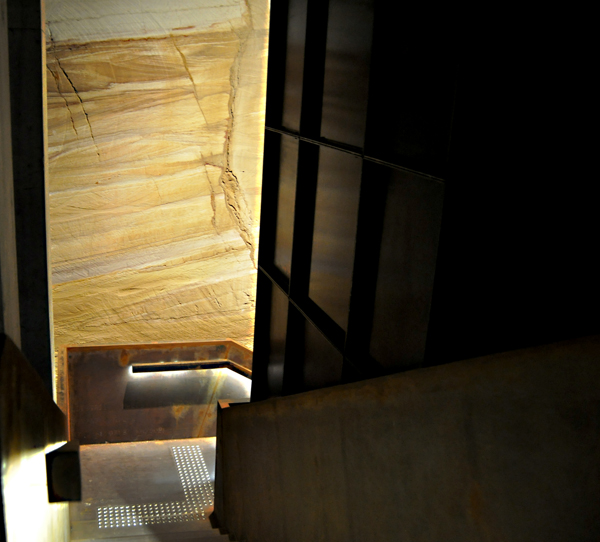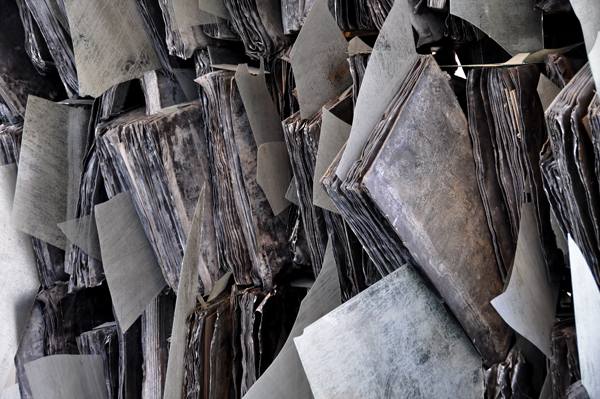 I take a lot of photos and most of them are just sitting around in folders on my desktop not doing anything. I thought that a dedicated post once a week would be a good way to share some of these photos that  otherwise wouldn't be seen by anyone other than me.
I am also remarkably absent minded and I put photos into folders and think  that I will publish them later on and then then I never do.
So I thought I would start a photo meme that anyone can join in and play as well. The rules are so simple as to be virtually non existent.
Just add your name and URL to the Mr Linky. Publish your photos on your blog using the "Sunday Selection" title and link back here to me.
Easy Peasy.