I think the radio interview went well, I was incredibly nervous but I didn't swear or say "um" a lot so that has to count as a positive doesn't it? The radio people are going to email Veronica an mp3 file of our talk and once I work out how to upload it I will, then you can judge for yourselves.
A retiring potter, Monika, has given me the contents of her studio. I filled the back of my station wagon up with boxes of oxides, glaze materials, throwing tools, scales and the assorted paraphenalia of a working potter.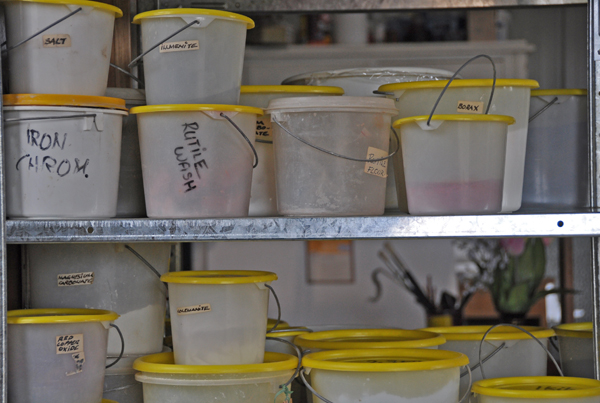 Coming only two days after the theft of the ceramic eggs this was a very emotional gift for me to receive and when Monika gave me her gas kiln as well, I started to cry a bit. Monika gave me a hug and she told me that she could see I was passionate about my work and that she was so happy her tools were going to such a good home.
These wooden throwing tools are such a personal gift from one potter to another and I can feel the positive energy radiating from them. They fit my hands well and I am itching to get my wheel set up.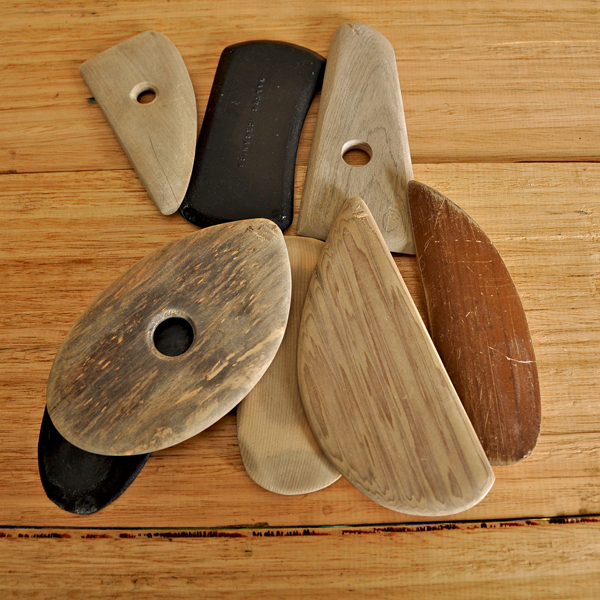 I am starting to tame the chaos that is my studio space and "The Spouse" has been flat stick these past few weeks building me benches and work tables.
My electric kiln was delivered on Thursday and I am busting to get it sorted and wired in so I can really get to work. It weighs about 500 kilos and is top heavy. The kiln needs to be lifted off these pallets and then put back down. A mate around the road has a tripod thingy used for removing car engines and The Spouse has some endless chain. So hopefully the kiln will be in its spot ready for the electrician sooner rather than later. It will still be a tricky job though and I wont be up there watching the boys do it in case I jinx them and the kiln falls over. Yes I am superstitious.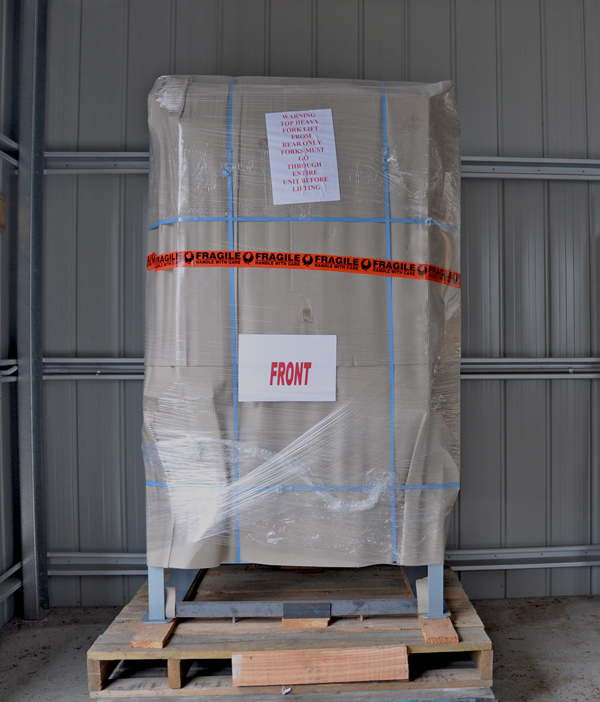 It has been so bittersweet finally getting the studio organised and strangely enough as my bank balance is rapidly approaching the zero funds mark I am feeling happier. Every time I accessed the studio money I was reminded that I was spending my mother's life. Every cent that I have spent was the culmination of my mother's working life, everything Mum had worked for was taken away by her premature death from a cancer that she should never have had and as I spend the ashes of my mothers life, I would give it all back in an instant to just be able to speak to my Mum again.