This week my daughter Veronica announced her engagement and within a matter of moments of that announcement, my inbox was full of congratulatory messages from my online friends. Thank you all very much.
It has been a busy week this week, I have been taming the chaos in my own studio as well as helping to organise the polytechnic ceramics space, down at the Art school in Hobart. I will be in at the Art School one day a week as a senior polytechnic student for all of this year and I have already started to make new friends.
As I was walking up to my studio yesterday there were a pair of yellow tailed black cockatoos in the yard. The Black Cockies are a frequent visitor to my place as I live in the hills, in the middle of a dry sclerophyll forest. What was very unusual about this visit was the fact that there were only two cockatoos, normally they are in a family group of between 7 and 11 birds.
We had to cut a tree down to make way for my studio, The Spouse, David and a friend milled the tree into timber that The Spouse is now using to make my work benches. What we couldn't mill up, the boys cut into firewood. The black cockatoos are eating the grubs in the firewood.
One bird always acts as a sentry and keeps  a look out while the other birds feed.
Here are my photos, I hope you enjoy them.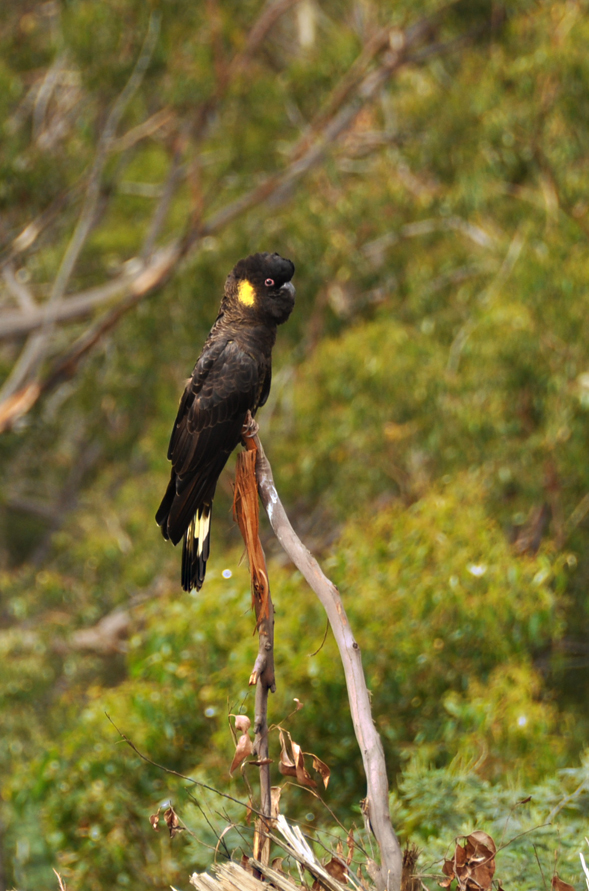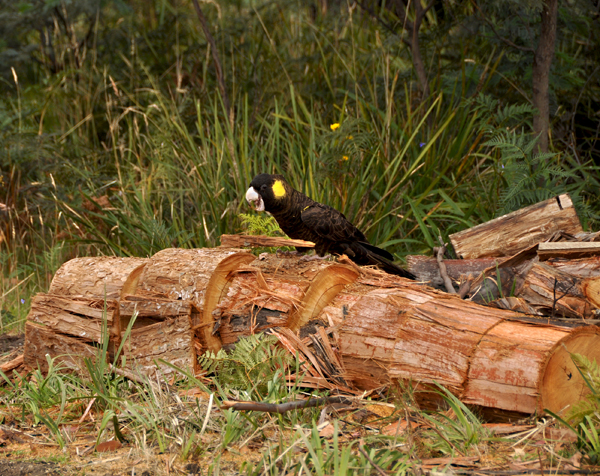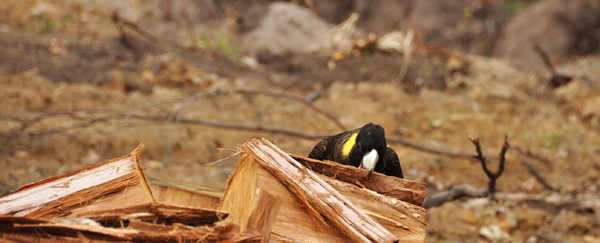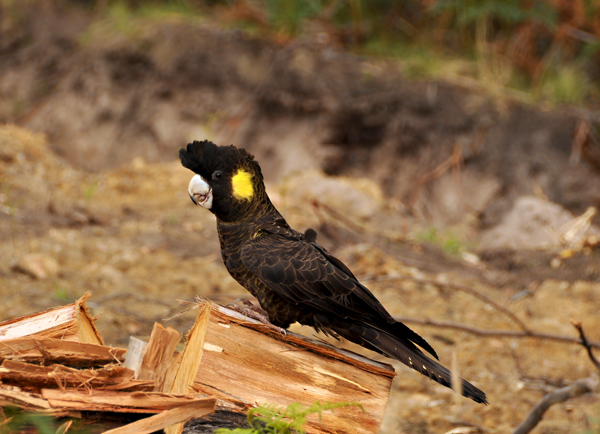 Anyone can join in with this Photo Meme, "Sunday Selections" but I do ask that you only add your link if you are joining in with Sunday Selections, as links that are off topic or spam will be removed. Also be careful when you are adding your URL as the Mr Linky will remember your old URL and we will click onto an old post.
Here is the weekly blurb.
I take a lot of photos and most of them are just sitting around in folders on my desktop not doing anything. I thought that a dedicated post once a week would be a good way to share some of these photos that  otherwise wouldn't be seen by anyone other than me.
I am also remarkably absent minded and I put photos into folders and think  that I will publish them later on and then then I never do.
So I  have started a photo meme that anyone can join in and play as well. The rules are so simple as to be virtually non existent.
Just add your name and URL to the Mr Linky.
Publish your photos on your blog using the "Sunday Selection" title.
Link back here to me.
Easy Peasy.