Some days I miss my mother so much that even writing down the words make my eyes prickle and fill with tears.
There is a heap of stuff I am trying to deal with. On their own, these things don't have much weight but tie them all together and it feels like I am swimming through mud.
My grand son was officially diagnosed with Autism yesterday. Systems will be put into place for Isaac, autistic specific playgroups will be found and the experts will step in and try to help as best they can.
This is good. This also breaks my heart.
I am trying to write an email to a physiotherapist to tell him that "The Spouse doesn't want to continue with his appointment because it is obvious the Physio knows nothing about Ehlers Danlos Syndrome and in The Spouse's words is "completely fucking useless"  How do I say that? How do I say "Listen son, you need to bloody well do a bit of research on EDS before we go any further".
I worry that he will break my husband or my daughter with inappropriate exercises designed for non-bendy people and I also wonder if I can be bothered dealing with his air of professional superiority because he is a trained medical professional you know. ( insert sarcasm font)
I worry that my grand daughter who has an unofficial diagnosis of Aspergers as well as EDS will fall through the cracks. I worry that the paediatrician in charge of her care is another one who knows absolutely nothing about EDS and is more than happy to think about his golf handicap instead of my grand daughters care.
My son is living in town with his friend and I worry that he will decide to sleep all day, rather than go to his classes. My mantra when the children were growing up was, "your choices, your consequences".
It is hard not to want to live their lives for them.
I want to shake my son and say look, look at all the mistakes I made, don't do it, don't make my mistakes. All I can do now is watch and hope and wish that mum was here to gently laugh at me.
I am watching a very clever liar, weave a complicated web of deceit and I am in two minds whether to call them out and wear the fall out or just wait and see what happens.
I went to Mona yesterday and once again I was drawn to this fabulous sculpture PXIII by Belgian artist Berlinde de Bruyckere
This sculpture makes my soul sing. The artist says this work is about loneliness and I can relate to that.
I think that I am becoming invisible, the older that I get.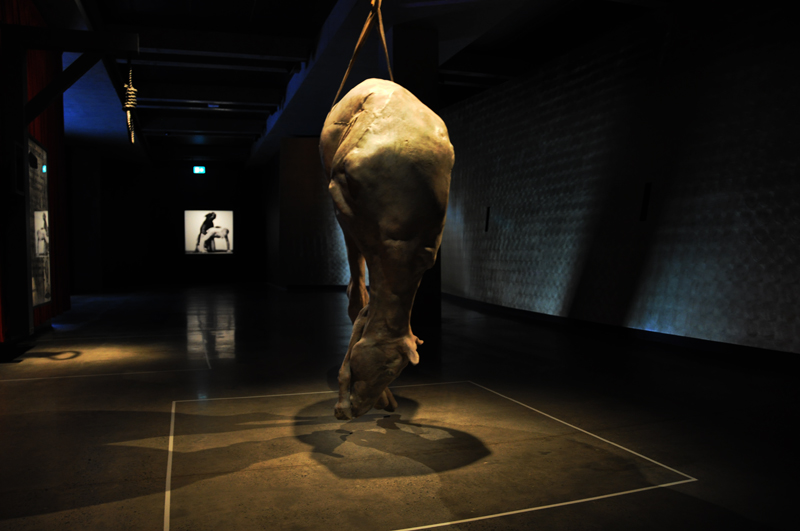 I interacted with Australian artist Greg Taylor's art work titled  My Beautiful Chair, featuring a couch, a lamp, a rug and Philip Nitschke's suicide machine. As I watched the prompts on the computer I thought about my Mum and how peaceful her death was. I remembered what it felt like to stroke my mother's dead hands and the beautiful ivory colour of her skin.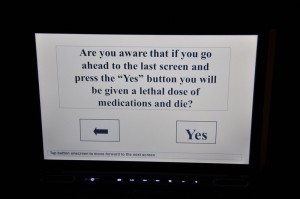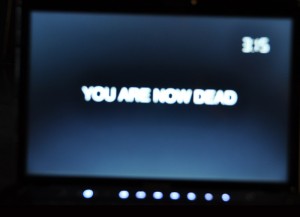 It was a very introspective three minutes.