An alternate title could be, "Killer Cigarette Lighters Used in Artwork" or "Nothing is Disposable Really"
But I will stick with "Fired Up" because it is the title of the show.
I have been asked to participate in a group ceramic show in the north west of the state in early March next year, the title of this show is "Fired Up."  The Curator has asked us to produce, up to ten pieces of work that will demonstrate what gets us fired up, what we are passionate about.
I have known about this show for quite some time now but I have been deliberately only skirting the edges of the idea, as I had four exhibitions all falling in the latter part of 2012 as well as a wedding (15 days people) to occupy my thoughts.
The last time I dived headfirst into something I swam alone with my memories for weeks. I obsessed, I picked mental scabs, I cried a lot and you my dear internets were subjected to an awful lot of posts on the subject.
I think that is why I have been holding back from fully committing with my heart as well as my head to the Fired Up project, as I am a little bit frightened of where the obsessions will lead me this time.
Today I formally begin the process of really thinking about the work I will make for "Fired Up"and I have yet to tell my husband. "The Spouse" also suffers when I am in the throes of an obsession, as I am emotionally absent when I start to swim with the creative sharks and I am only half focused on the real world. It isn't until the work is done that I start to come back to myself and realise how hard I have been to live with. My minimalistic approach to housework flies out the door and I make more mess than usual in the house. This time though I will try and be tidier and not leave piles of things everywhere.
These cigarette lighters came out of the stomachs of Laysan Albatross Chicks on Kure Atoll, Hawaii in June 2009. The Laysan Albatross Chicks died just before they were ready to make their first flight out to sea.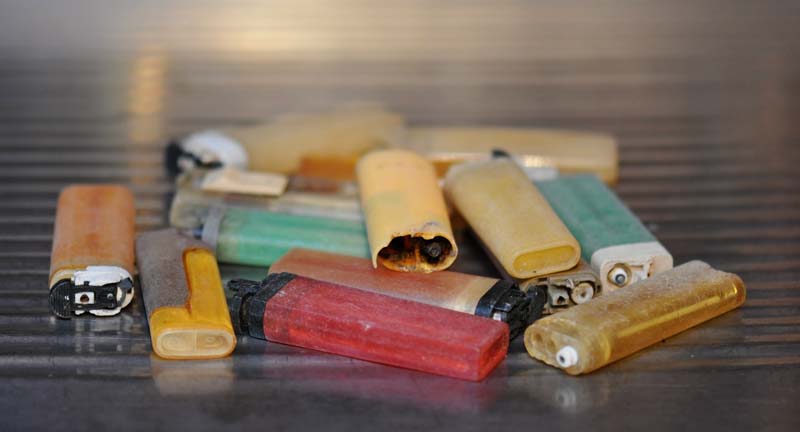 I am not sure what I am going to be making yet but these lighters will feature prominently.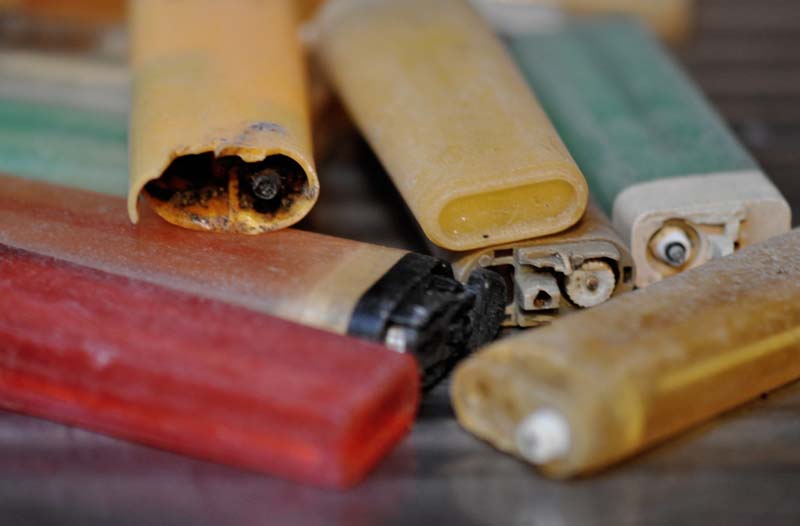 Thoughts about disposable lifestyles, disposable people, how our laziness is killing us, all these things are in my head but nothing is concrete yet. I am still at the stage where I am tossing around ideas to do with ceramic lighters, dead albatross bowls, ceramic balls similar to the dragon eggs bound together with brightly coloured rope.
I dont know yet.
But.
Today I have started and I have some serious work ahead of me. I only wish I could afford a cleaner.