I would like to start this blog post by thanking you. The words thank you seem so small when I write them down, they don't really capture the enormity of grateful emotion that swells in my chest every time I receive help from you.
As each email telling me of a donation comes in, I feel an excited *squee* bubbling up and I am so very, very grateful to you.
The section of the internet that I frequent really is filled with lovely, lovely generous people. And due to your help in spreading the word of my shave we are going to be able to help the Leukaemia Foundation help families who are facing the darkest battle of their lives.
Cancer really and truly does suck. It is a terrifying reality to have to face.
It is the little things with cancer that you don't expect.
I wasn't prepared for how much I spent on petrol driving to the hospital over and over again, the car seemed to be continually running on empty(as was I) and all other household bills were put on the backburner as the costs of Mum's cancer came first.
When you live any distance away from the hospital, appointments seem to take up whole days. I don't think I cooked a meal for my family in the last few months of Mum's life. I know I certainly didn't do a scrap of housework.
Small things internet, small things that build up and can cause huge stress in a family.
It is my own experience of cancers destructive impacts upon a family that made me decide to join the Worlds Greatest Shave. I was grumpy with my hair and I saw an ad somewhere for the Leukaemia foundation and BAM just like that I signed up.
Now of course I am shitting myself and trying not to think about the impending haircut, as each time I think about it I start to hyperventilate a little bit.
I am impulsive and I never ever think about the consequences of my actions. I just decide to do stuff. I certainly hadn't thought about the logistics of actually shaving off my hair until a conversation happened on facebook and I was given a link to this page, Miss Be Shavin'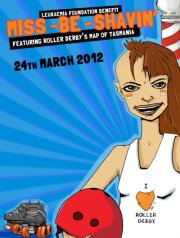 And before I could say "Roller Derby looks like fun" I had joined up with these girls and the logistics of the shave are all being taken care of for me.
| | |
| --- | --- |
| | Tasmanian Roller Derby meets 'World's Greatest Shave.' |
Tasmania's Derby Leagues will be coming together to support The Leukaemia Foundation's 'World's Greatest Shave' in Miss-Be-Shavin'.

Convict City Rollers will be facing off against Devil State Derby League, followed by South Island Sirens taking on the Van Diemen Rollers

Join us on Saturday the 24th of March at the Derwent Entertainment Centre in Hobart as the North and South leagues take each other on in two rounds of this unique sport in a family-friendly event!
I just wont think about the venue, or the hundreds of people that will be there.
I will do my best Scarlett O"Hara impersonation and think about that tomorrow, internet.
On my birthday Veronica took some photos of my hair for me.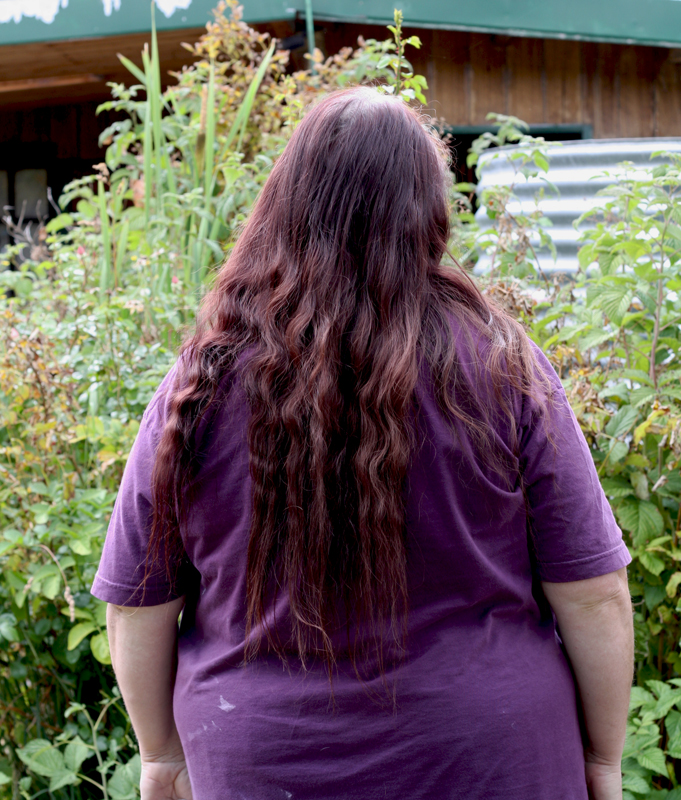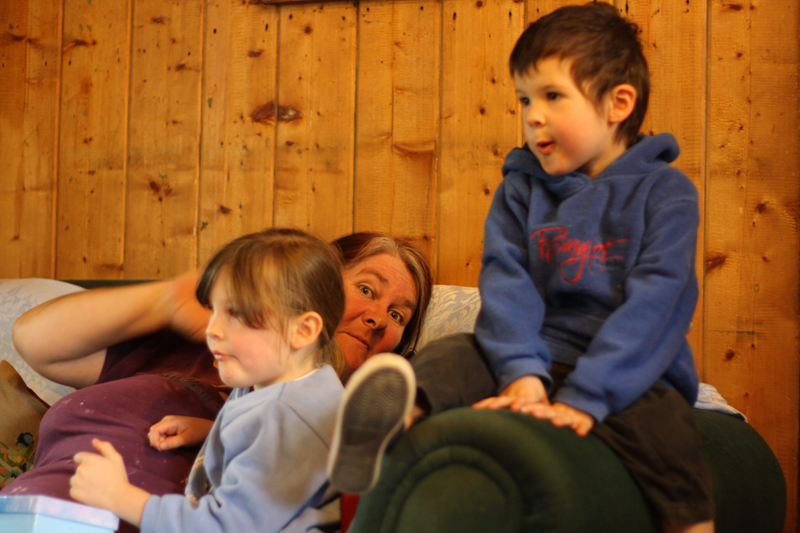 After all that hair modelling I was exhausted and the kidlets and I retired to the couch, with chocolate.
If you would like to support me  and donate a couple of dollars I would be most grateful.
So far internet we have raised Raised: $1,508.00
You can DONATE HERE. *grins*