Sometimes trying to think of a title is the hardest part of this whole blogging caper.
I am home from my epic road trip to Burnie, I have a zillion ideas for new work burbling away in my head and I reckon that I am going to be very busy. Very, very busy.
The Fired up Exhibition opening was a great success with numerous pieces of work (mine included) selling before we had even officially opened.
Here is an overview of the exhibition, these photos were taken by my friend, ceramist and photographer, Robin Roberts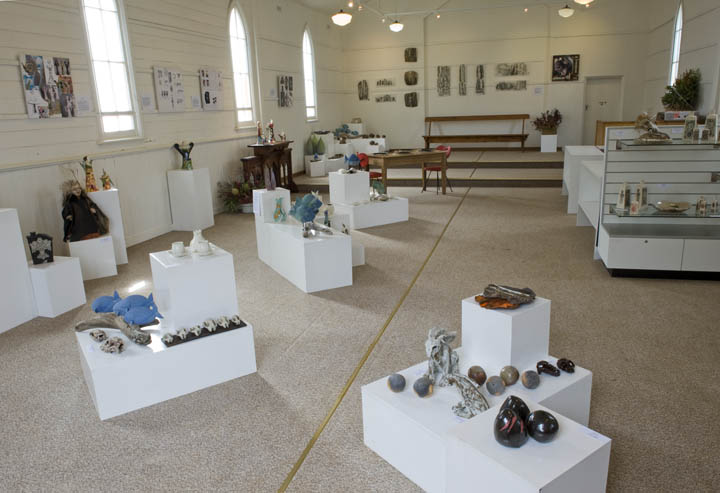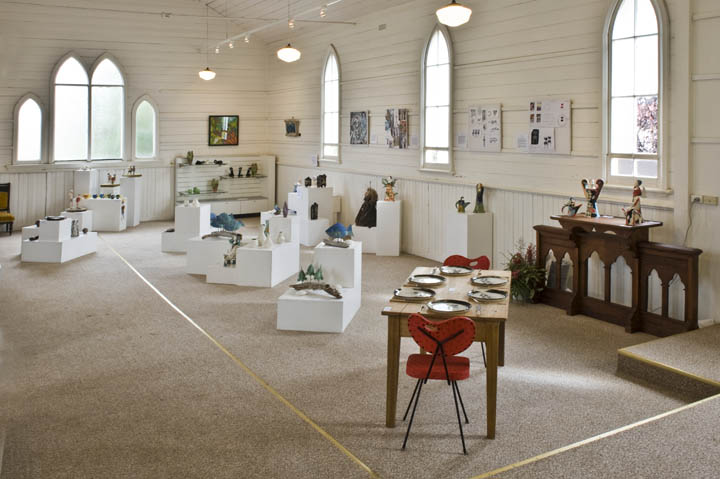 The Burnie Coastal Art Group were wonderfully generous with their help and hospitality and If you live in the area I would highly recommend you join up.
Here are some photos of my work also taken by Robin Roberts. The rabbits and skulls are by Philadelphia Hanson-Viney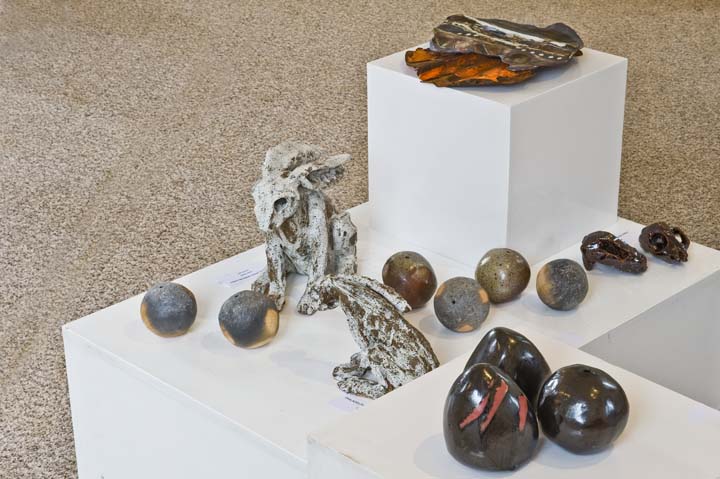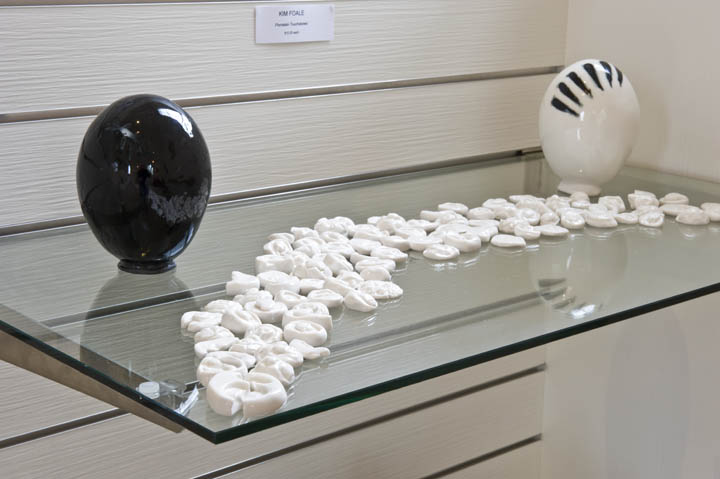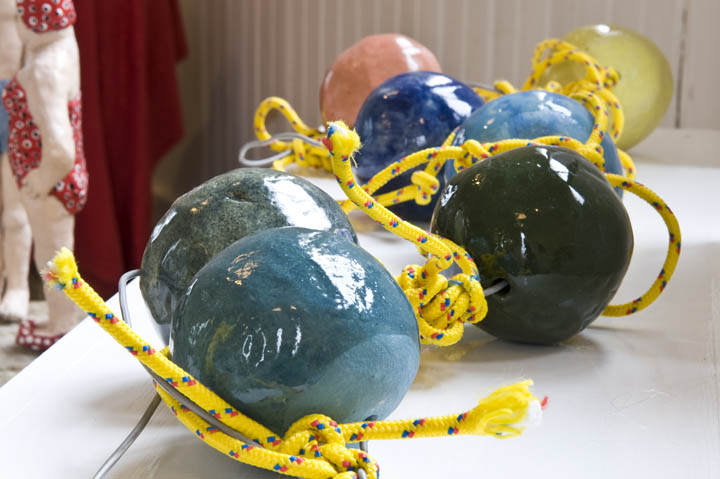 I would like to take a moment to thank Dawn Oakford for inviting me to be a part of fired up, I thoroughly enjoyed myself and I cant wait to do it again. I would also like to thank the Burnie Coastal Art Group for being our very generous hosts.
If you are anywhere near Burnie between now and the 1st of April, you should pop into the gallery and have a look, it is a rather good exhibition, even if I do say so myself.