I was going to update my last post where I showed you, the total destruction that is my studio at the end of a making phase, with a photo of the tidy and sparkly clean studio.
BUT.
I think this level of studio cleanliness deserves its very own blog post.
This is the carefully labelled chaos of one of my worktables. Do you see the doorknob in the lower left corner? That doorknob makes the best flower patterns when pressed into the clay.It makes the most wonderful daisy shaped dent in a ball of clay and I have had lots of fun experimenting with the impressons. The daisy making door knob is sitting on top of a pile of  tablecloths that were used for Veronica's wedding, the lace of the tablecloth makes nice patterns in the clay as well.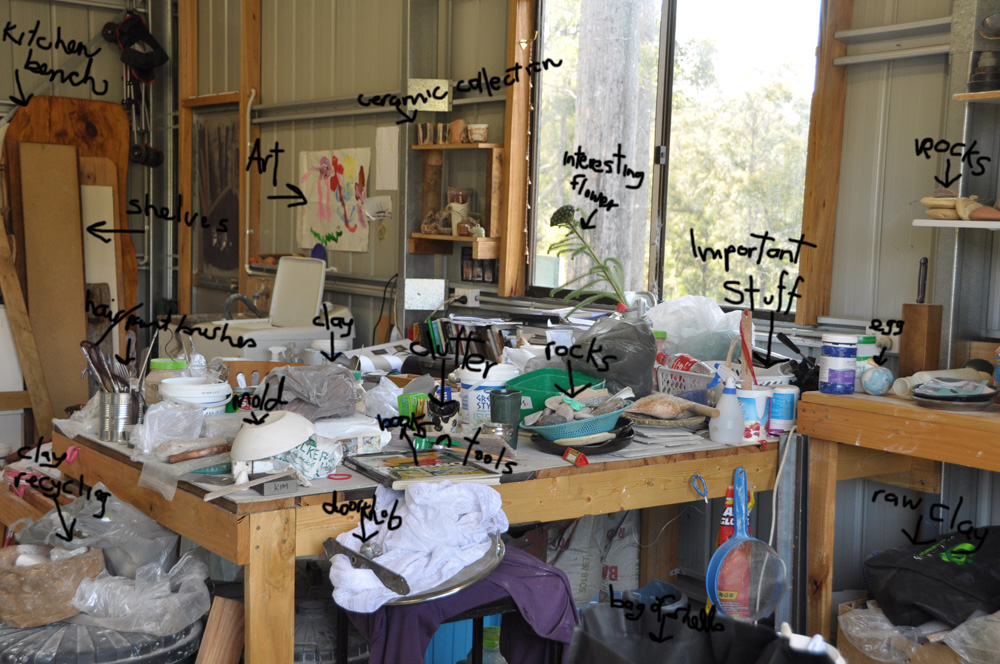 Another photo of the previous chaos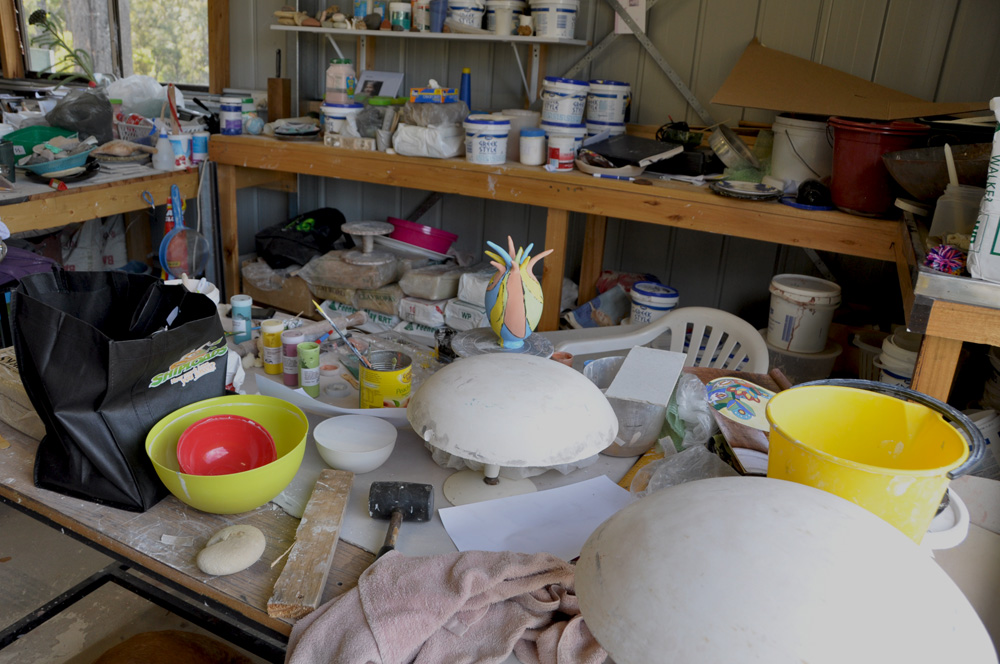 Tadaa! Look at this! Look how sparkly and clean and home beautiful this is. There is even a bunch of flowers in the middle of my tablescape. Admittedly there isn't a polished floorboard in sight but a photo of a clear table complete with vase of artfully arranged flowers should make the cut for this months edition of bland magazine. Yes?
I digress, I should be talking about studios and work and art and stuff and I was momentarily distracted by thoughts of all the Home beautiful type blogs I have seen popping up all over the place but I suppose it could be worse, we could have a plague of Rolf Harrisses to contend with instead.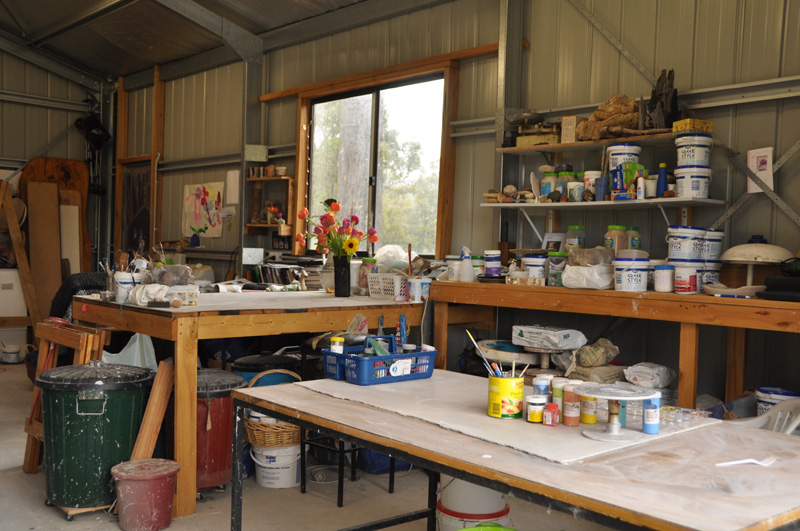 I adore tulips and I came home from visiting a friend with an armload of tulips. I have some in the house but the majority are in the studio making me smile.