But you do have to come back and have another Colonoscopy next year.
Inside my mind, the imaginary fist pumping and the "Fuck Yeah" thoughts are quickly replaced by the sinking feeling of, "Oh No not another colonoscopy." *Gulps*
But it could always be much, much worse and so today I am pleased to announce that I don't have cancer. YAY!
To celebrate my own cancer free status, I will be eating cake tomorrow at a fundraising afternoon tea at the lady Franklin Gallery in Lenah Valley.You can all come along as well and help to raise a little bit of money for the Cancer Council of Tasmania by buying some cool art and eating some cake as well.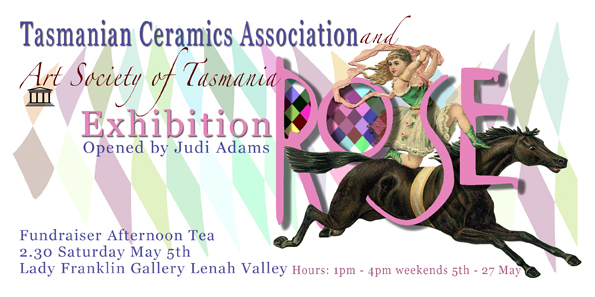 The Rose exhibition is the brainchild of my friend, acclaimed Ceramist, Dawn Oakford.
The premise of the Rose exhibition was for invited artists to make some work in response to Picasso's Rose period, with paintings by members of the Art Society of Tasmania and ceramics by members of the Tasmanian Ceramics Association.
This is the work that I have made and I have donated the sale price of this set to the Cancer council. So please tell your friends to go along and buy it.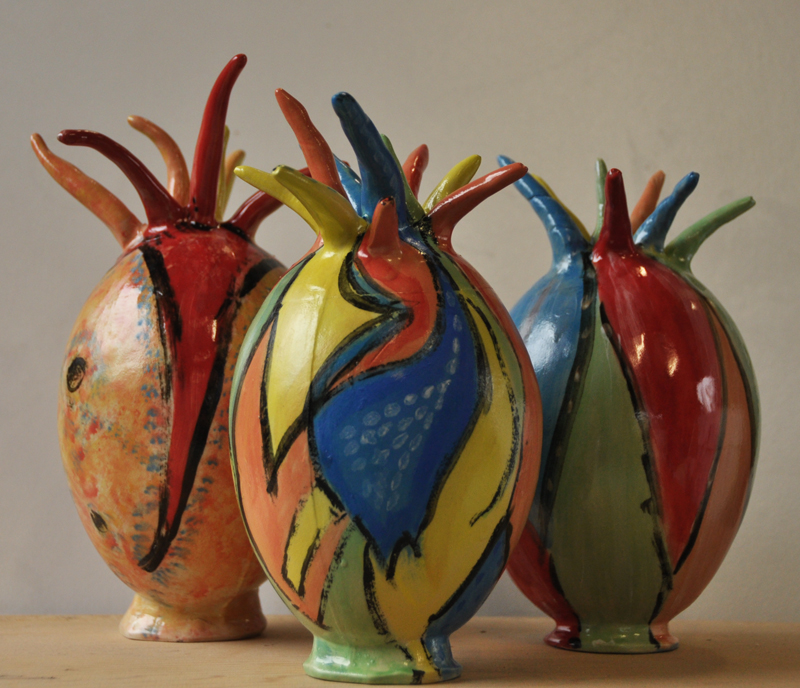 I would be delighted if you could all come along to the Lady Franklin Gallery tomorrow as my guests and we can all eat cake together.
Three cheers for cake.