A few weeks ago I was talking about my work with my friend and mentor Dawn Oakford, during the course of the conversation, Dawn suggested that I might like to try some texture on the outside of my tall cups.
This is the result of that conversation.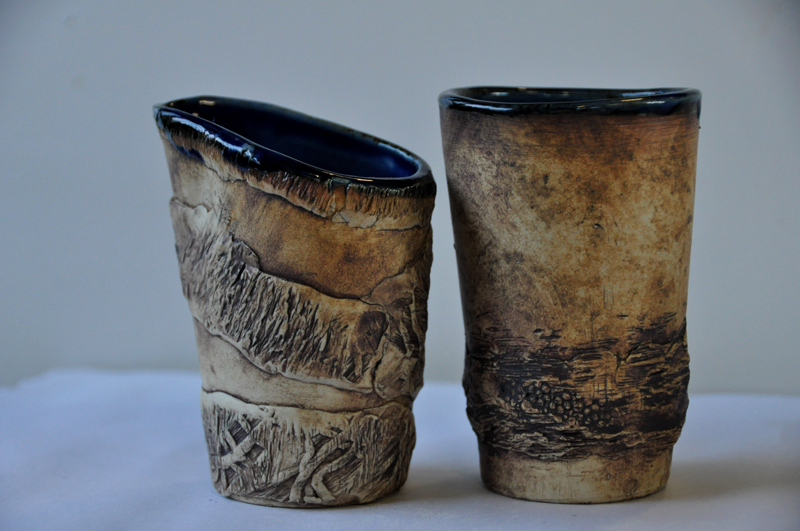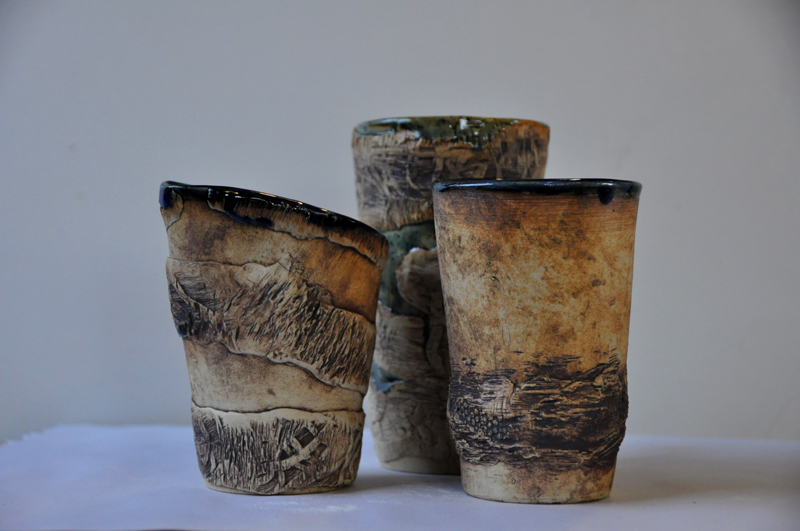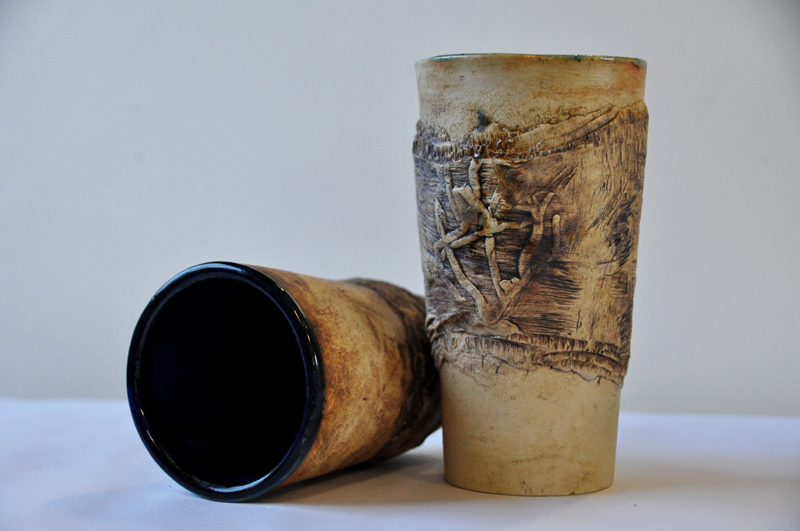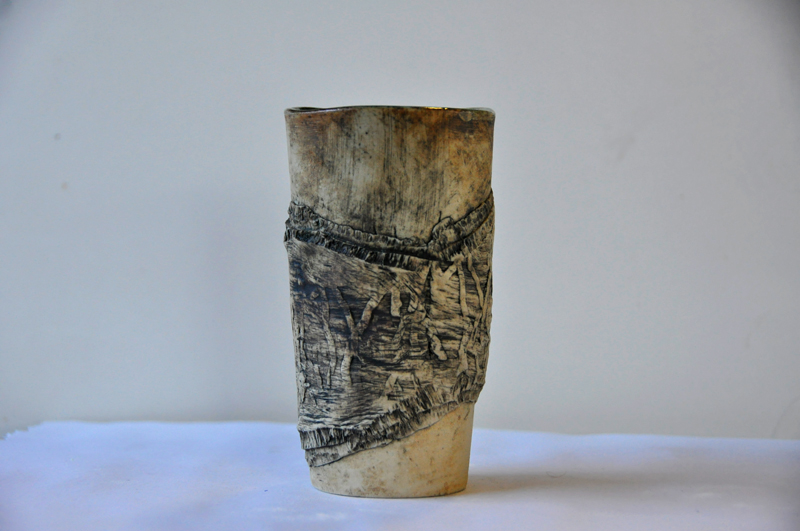 A quick snap of some of my work, fresh out of the kiln.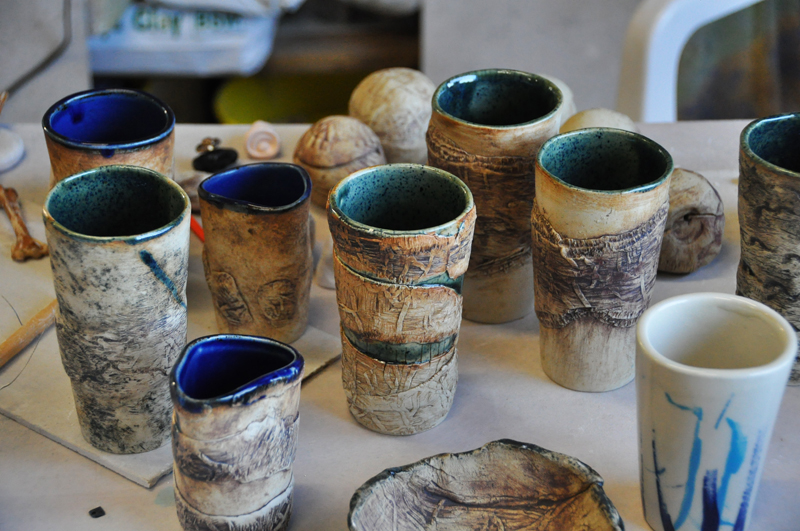 I do like this textured pot.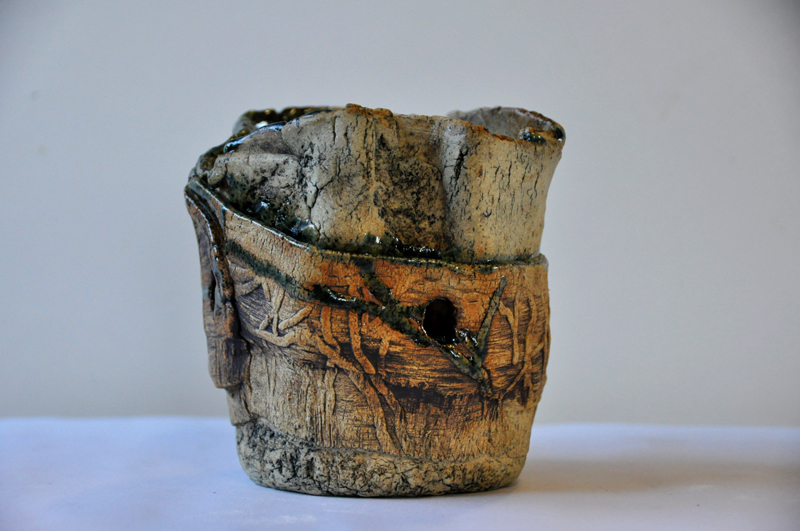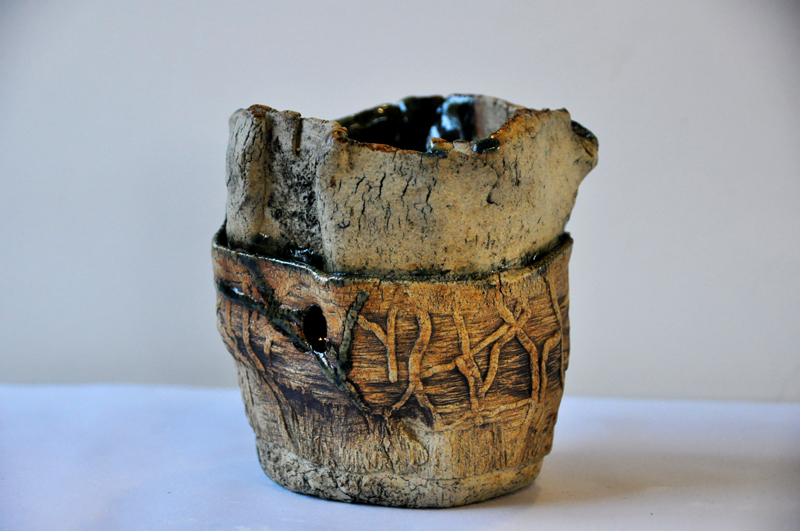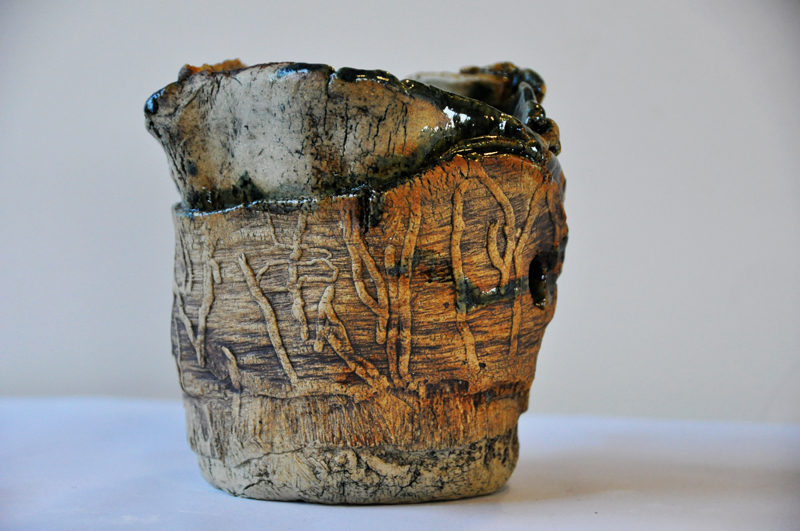 And finally a photo of my bread and butter range of latte cups. I made these for a charity auction and  my friend Lizosaurus was the highest bidder. These latte cups pay my rent in the Off Centre enabling me to swan about the place pretending to be an artist.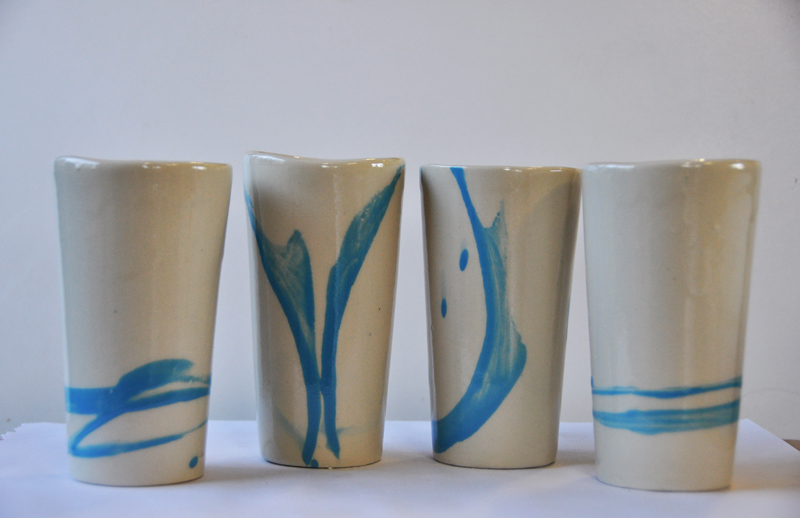 If you would like to find some other potters there is a Ceramic Link Up at the Mud Colony Blog