This morning I woke up to snow, we had a good three or four inches of snow which in itself is lovely, but I had packed the kiln yesterday and started a bisque firing.
I manually fire my kiln and so for a bisque firing I leave it on 5% power overnight in order to have a lovely slow temperature rise, which removes any traces of moisture left in the work. Some of the work I put into the kiln yesterday wasn't completely dry so I turned the kiln on at 4 pm and hoped that the forecast snow didn't arrive.
Harry the dog is always with me and he tore a round and around in circles like a puppy trying to get me to play with him. I threw a couple of snowballs at him and he wasn't impressed that the balls disintegrated in his mouth.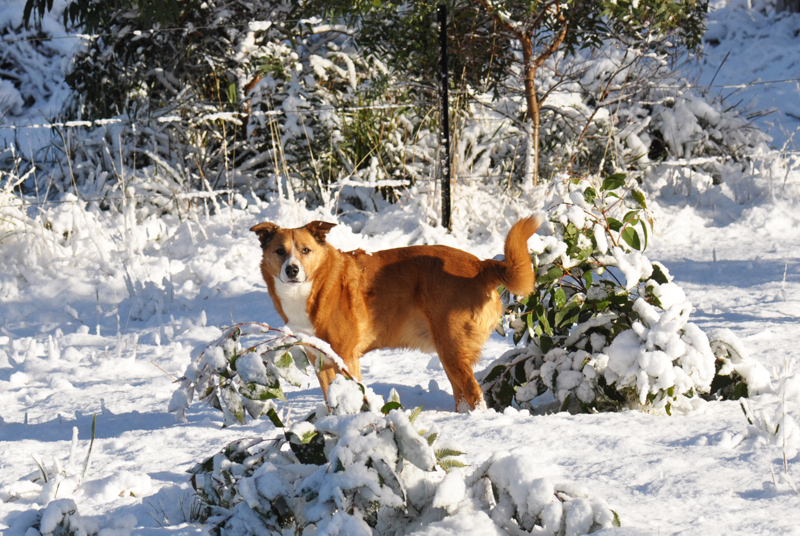 Crocs make remarkably good snowshoes, if you stop every ten steps or so to knock the snow out of those pesky holes.
I have to walk up to the studio every two hours to turn up the power regulator on the kiln. Looking out the studio window it is still very snowy.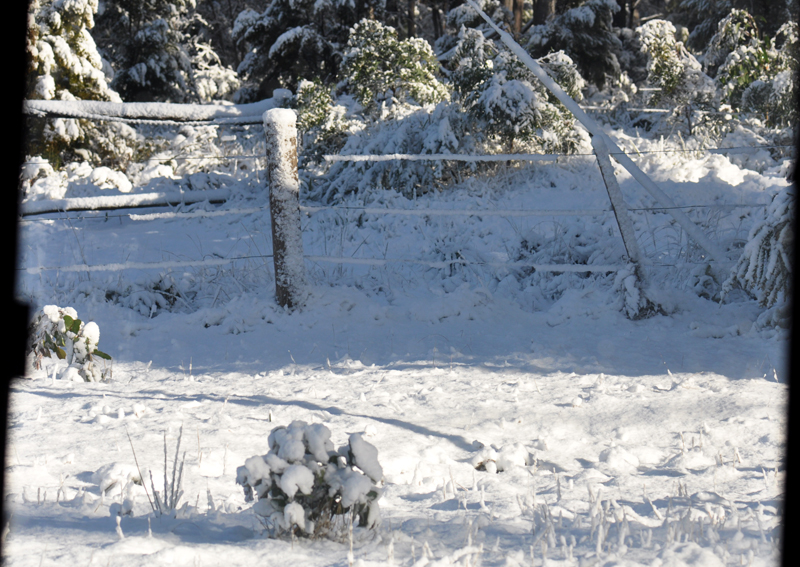 I tried to take some macro shots of the snow hoping to get all the crystally bits but I gave up when a drip of water went down my neck. Soft, I know.

Then I became distracted by the play of light and shadow in the landscape around me.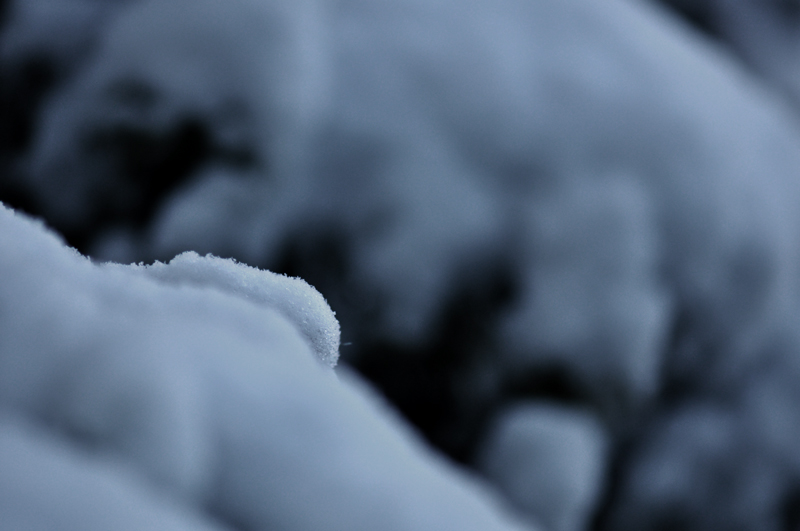 The snow on the side of the trees sends me off into another daydream.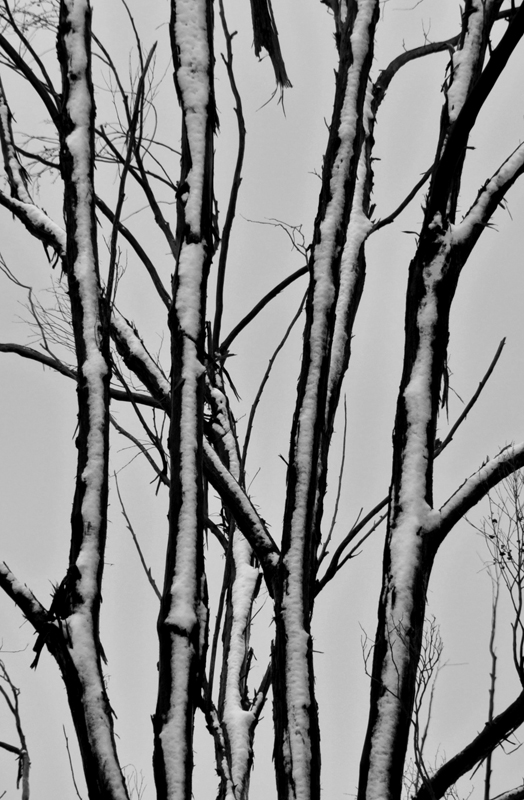 The parrots came down for an easy meal of seeds. I don't feed the birds regularly as I don't want them to become dependent on me for food but they know that a meal is generally in the offing when the duck comes up to the house.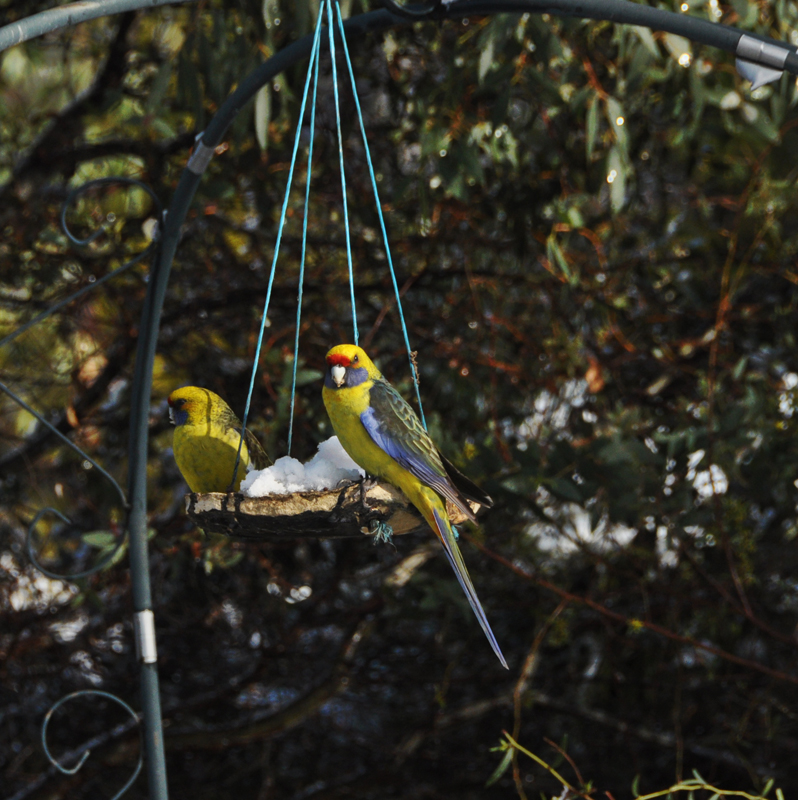 It is nearly time to walk back up to the studio and turn the kiln up again, the snow is still thick on the ground and maybe I need to think about buying myself a pair of gumboots.