Gather your workmates family and friends.
Julie and Sissy are going to break another world record!!
Julie and Sissy are two local girls who first came to my attention a couple of years ago when they decided to simultaneously raise money for the Children's ward of the Royal Hobart Hospital and break the world record for the most stuffed toys in one room.
They did both, spectacularly well.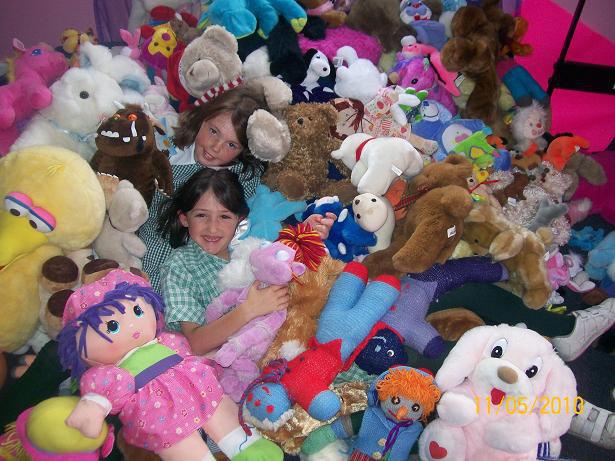 The Girls have  their own community page on facebook, Julie and Sissy's Community adventures.
And this Sunday the 19th of August  they are raising money for the Clown Doctors and attempting to break another world record for the most clowns in one place.
Their flyer says,
MOST PEOPLE GATHERED DRESSED AS CLOWNS
This is to raise funds for the CLOWN DOCTORS
Julie and Sissy need 1000 people dressed as clowns to be at Lansdowne Crescent Primary School on the 19th August 2012 at 1pm
There will be face painting from 11am
$10 entry per Adult
$5 entry per child
Entry fees can be paid directly to clown doctors through this page Every Day Hero
The girls have been very busy creating "Clown Kits" which will be for sale on the day with all proceeds going to the Clown Doctors Charity.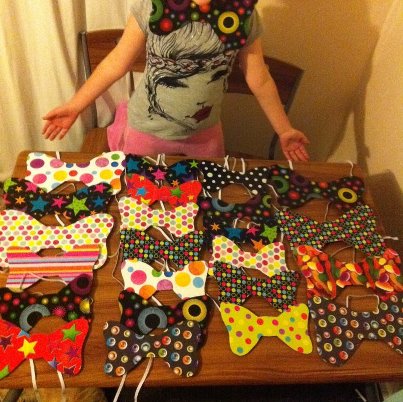 When all is doom and gloom in the media and all you hear are negative stories about young people it is a delight and an honour for me to be able to support these girls in their community adventures.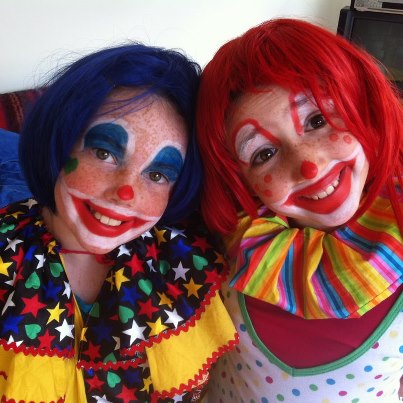 A quick recap.
MOST PEOPLE GATHERED DRESSED AS CLOWNS
This is to raise funds for the CLOWN DOCTORS
Julie and Sissy need 1000 people dressed as clowns to be at Lansdowne Crescent Primary School on the 19th August 2012 at 1pm
There will be face painting from 11am
$10 entry per Adult
$5 entry per child
Can you please share this post and see if we can help Julie and Sissy break another world record and aid a charity at the same time. Cheers Kim