Next Sunday the 21st of October, the Tasmanian Ceramics Association's annual exhibition opens at 2pm, at the Rosny School House Gallery.
You are all invited to come along to the opening and have a glass of wine and some cheese and bickies, as well as admire the diverse range of work created by the members of the Tasmanian Ceramics Association.
I have been fiddling about with various pieces of work trying to get a grouping together that I like. This is what I have come up with so far. It is also a chance for me to practice photographing my work, which is tricky as I am not a photographer and I forget what the various settings on my camera do. But I can tell you that rocks found by the river at Risdon Cove begin to melt at precisely 1260 degrees so that has to count for something.
This is my makeshift photography studio and yes it does look suspiciously like my main work table.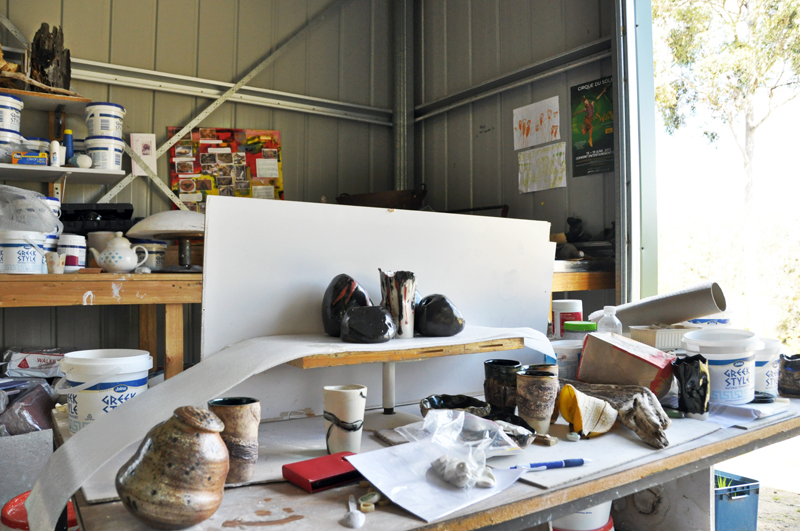 This work, titled "Lament" will be going into the "Forty Years in the Making" exhibition, as it has been about forty years since plastics began to take over the world. The environmental tragedy that is caused by plastic pollution has been about forty years in the making.  All the work is made from Southern Ice porcelain, the touchstones are imprinted with marks made from cigarette lighters retrieved by Dr Jennifer Lavers, from the bellies of dead Laysan Albatross on the Kure Atoll in 2009.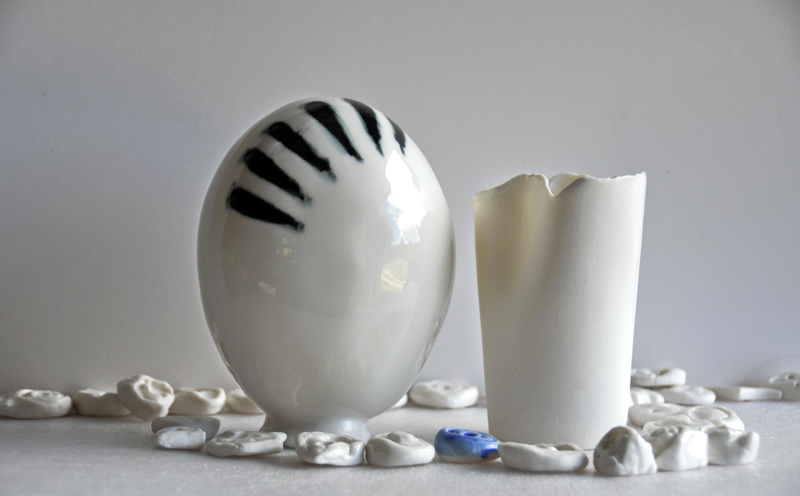 This work again references plastic pollution and is titled "Plastication"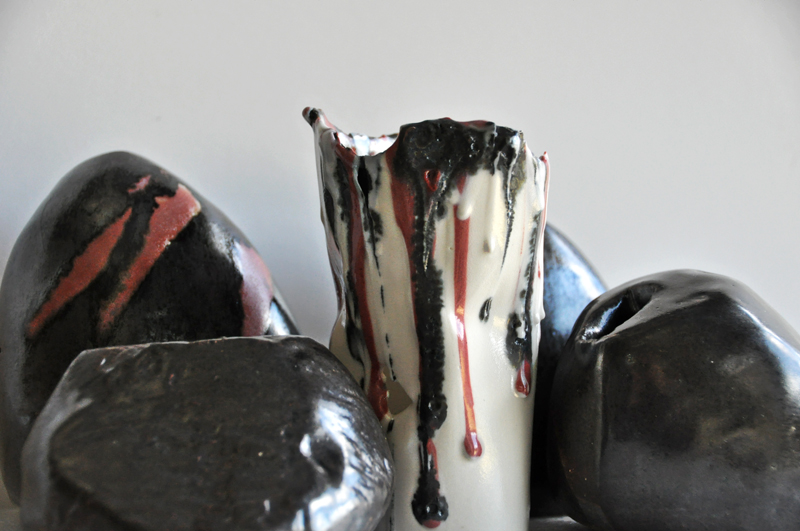 This final work is titled Sclerophyll Jug and Cup. Mainly because I couldn't think of a name and jug and cup will do. I live surrounded by dry sclerophyll forest and the marks on the jug and cup are made from a piece of bark that fell from one of the blue gums on my property. A lot of the trees here are dying a slow death and as I watch the trees die, I worry about the future of this, my country, my place.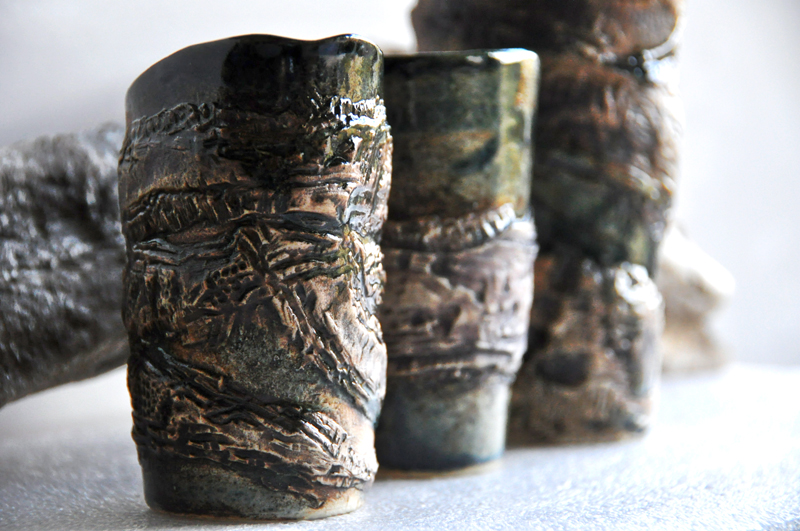 And these final two are bowls that are not going into the exhibition but are available for sale from the Off Centre Gallery in Salamanca Arts Centre. I haven't sold any work at all this month and the prospect of having to pay a full months rent is daunting, so if you want to buy any of my work can you please head down to Salamanca and help me out.