I started this photo sharing meme in 2011 and reached the spectacular total of seventy four, Sunday Selections before I pulled the pin.
Earlier this week Elephant's Child  left me a comment saying, "I am now going to ask a favour. Sunday is Sunday Selections number 100. Would you, could you bring yourself to play this one last time? It would be sooooo much appreciated."
So in the spirit of online friendships, and that is what this blog is really about, maintaining and creating friendships, here are my photos for the 100th edition of Sunday Selections.
The other day I posted photos of a peacock that had wandered into the yard.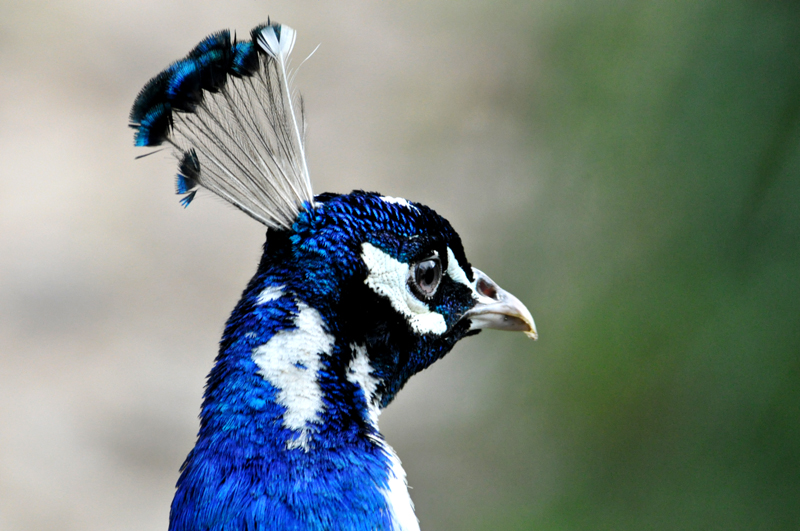 The same peacock came to visit again a few days ago and was perched on the gate, peering in through the kitchen window.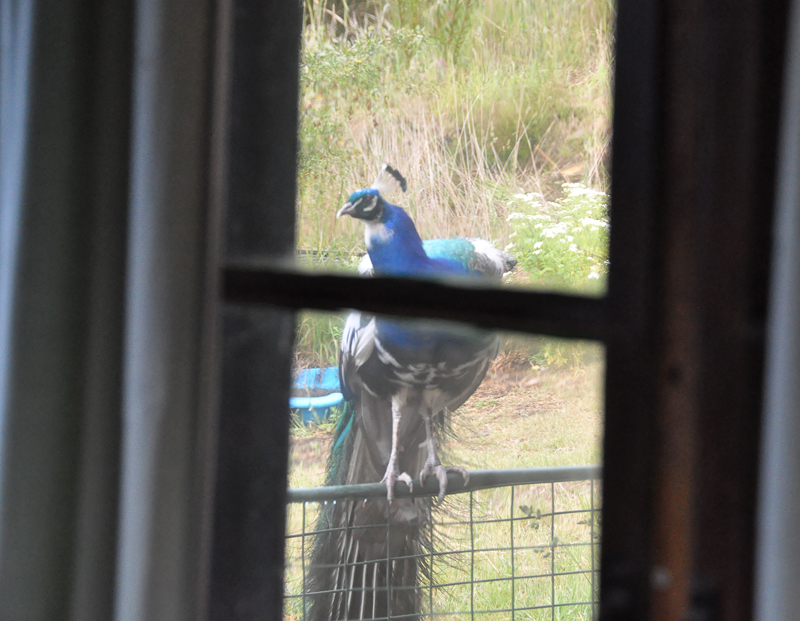 I am a soft touch and so I fed the peacock again, he comes to "chook chook chook" I haven't seen him for a few days now but I can certainly hear him calling down the valley.
My Muscovy duck is busily laying a clutch of eggs somewhere. She flies back in every couple of days for a feed and so I assume that she is nesting near what used to be Mum's dam, down the hill. As I don't have a drake my poor old Muscovy girl will sit on a clutch of  infertile eggs for weeks and weeks. I feel sorry for her.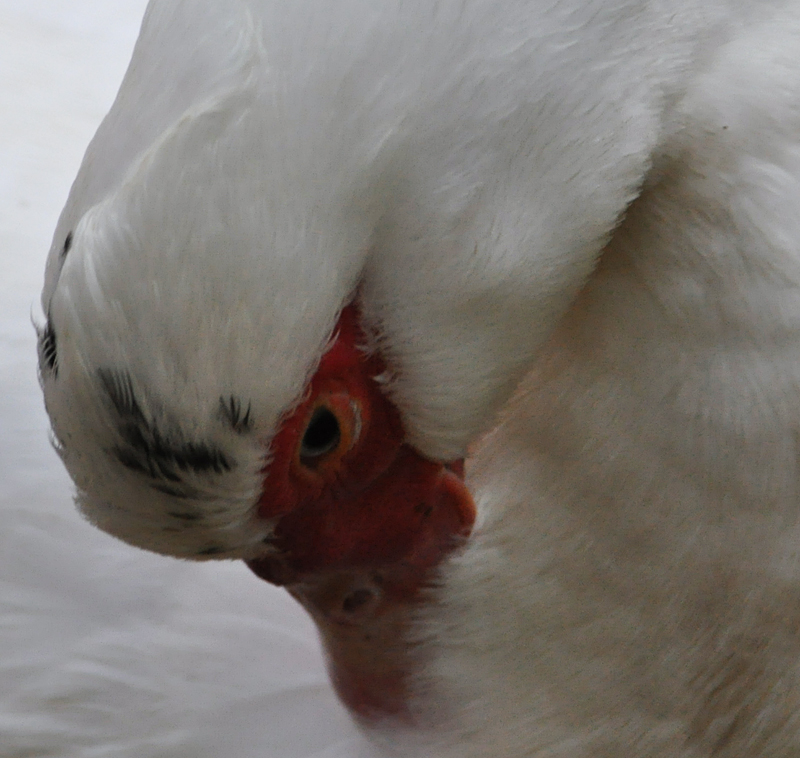 I caught a spider a few weeks ago and relocated her outside where I wasn't in any danger of getting bitten. I was able to get a few quick photos before she huffed off  to lurk underneath a rock. She is a type of Huntsman and she can give a very painful bite.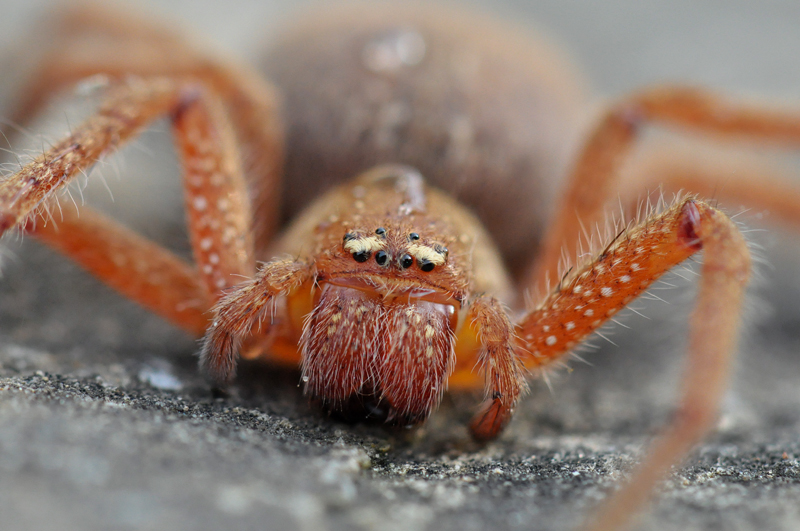 I was playing around with the camera trying to capture variations of light and shade that pleased my eye. I am especially happy with this photo as it reminds me of my favourite painting by Sidney Nolan. "Drought Animal"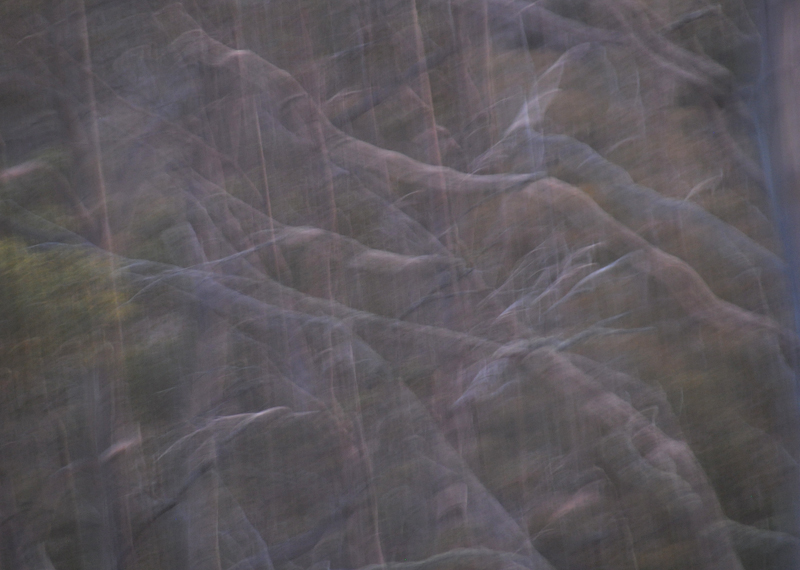 I will finish off with a sunset photo.