Before the bushfires arrived here and distracted me, I found a dead frog floating in a container of water.
Poor dead frog.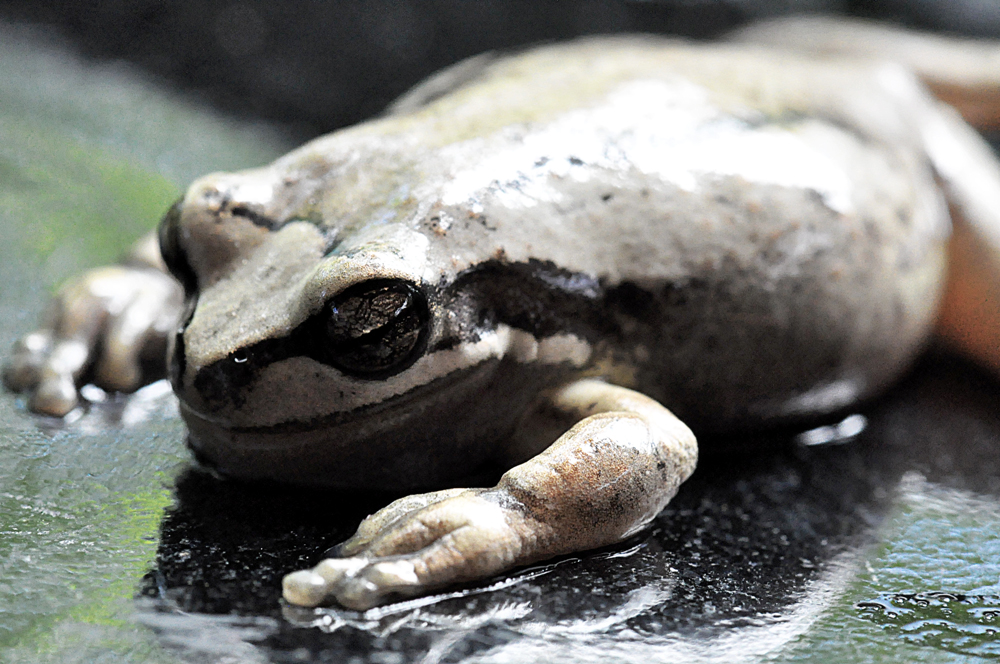 I wondered how it died, did it drown or was there a less apparent cause of death? I took photos of the dead frog and then put the frog into the birdbath, so it looked like it was still alive.
I was hoping that a bird would come down and eat the frog, it was a rather large and juicy frog and so by becoming a meal its death would have had a purpose.
The next morning the dead frog was still in the same spot. Obviously the native birds like their froggy snacks to be a bit more wriggly and alive.
I photographed the frog again and then put it out into the sun so that it would dry out. A part of me was still hoping that a Joe Whitty would fly down for an opportunistic snack.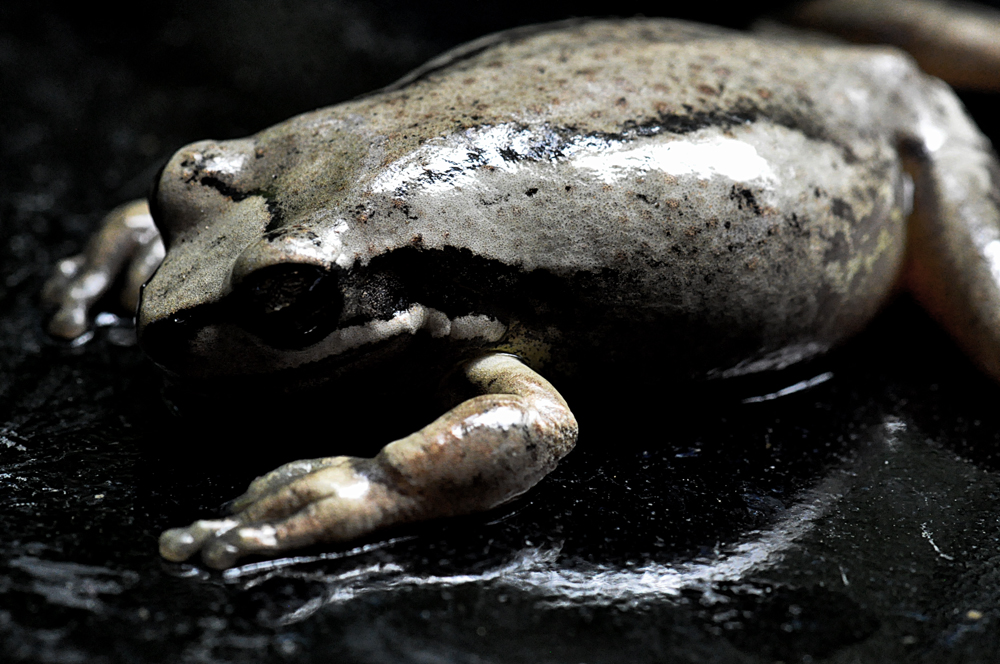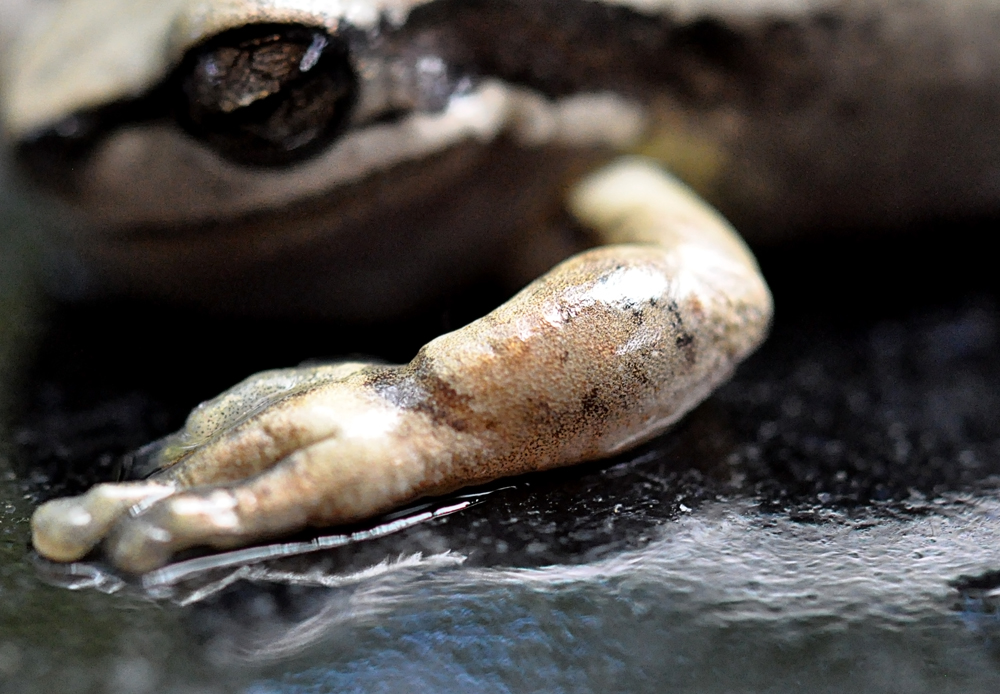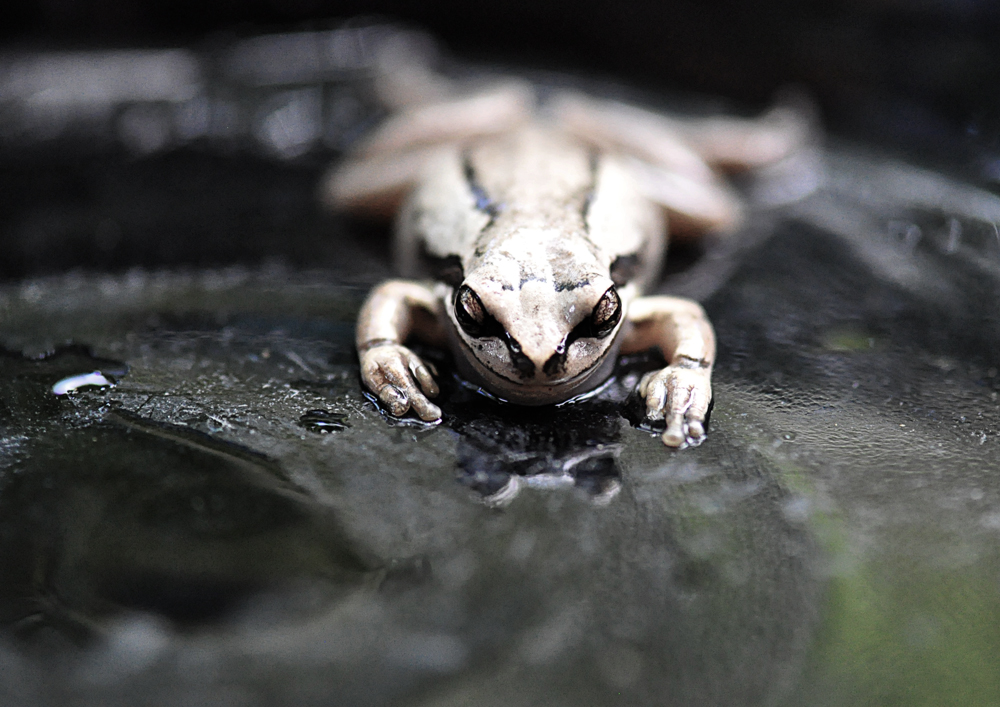 The next day was the day of the bushfires and searing 42 degree heat. Lots of small creatures died that day, spiders, lizards, grasshoppers but it was too hot and smoky to do anything other than to note their passing. Poor small creatures.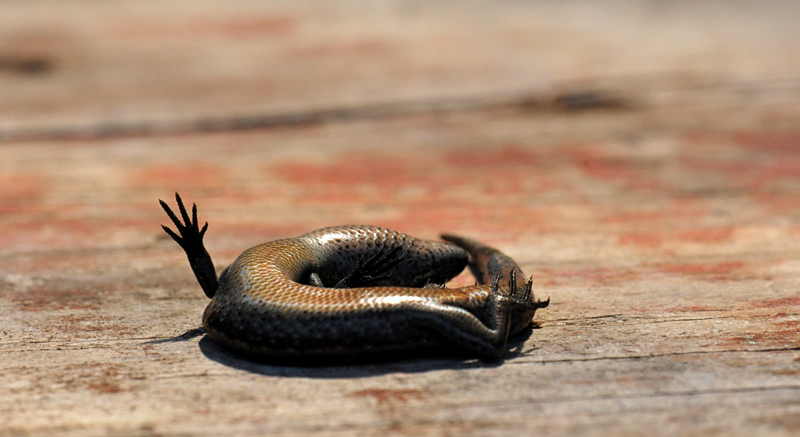 After I had photographed the dead skink, I put it into the sun with the frog and photographed them as they dried out.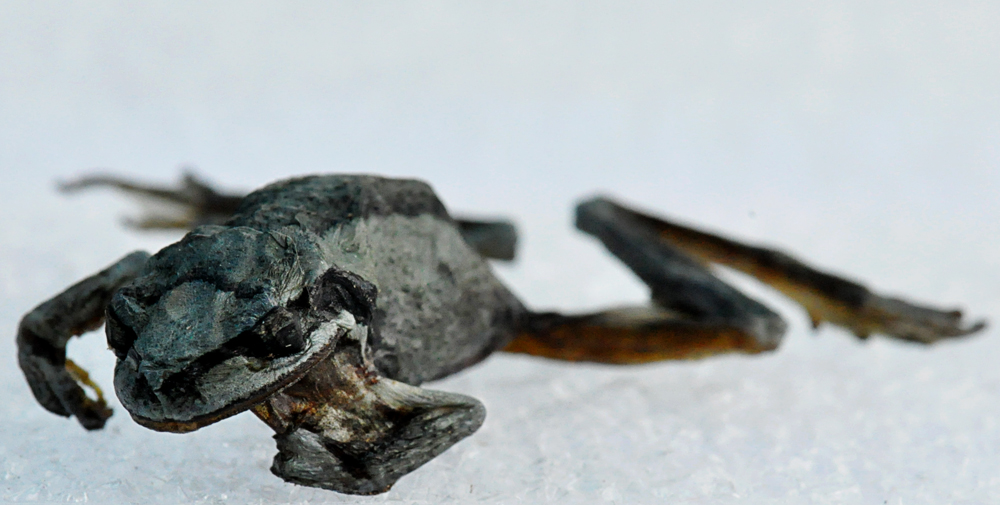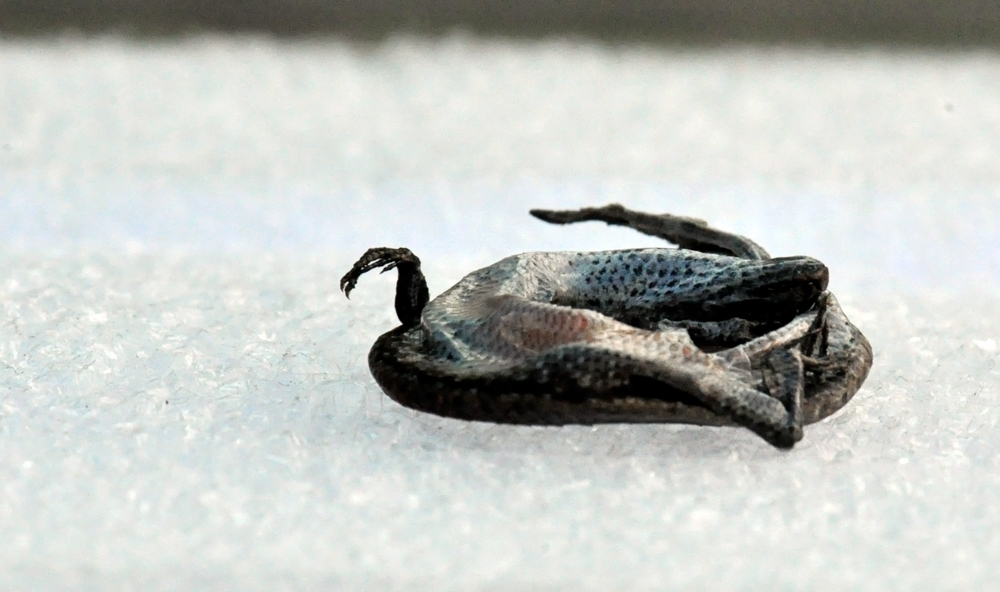 Life is hard when you are a small creature. Here are these small creatures, I give them to you internet so that you too can mark their passing and I ask you to wonder how many small creatures vanish without us ever giving them a second thought.