Hi Internet, my days have somehow managed to merge into each other and the momentum of this merging has caused them to speed up to buggery.
Will you look at the date for a minute. It is the 29th of January, how the hell did that happen? Only yesterday I was in a pavlova induced sugar coma surrounded by ripped up wrapping paper and now it is nearly my birthday.
I am sure it is a conspiracy, or science, or a melting of the space/time contiunuum, or it could just be that I am getting old and the older I get the busier I seem to be.
Speaking of busy…
This week I will be the voice behind the We Tasmania Twitter Account so if you use twitter come on over and ask me stuff about Tasmania. Just don't ask me if Tasmanians really do have two heads because that makes some of us a bit stabby. Also please don't start moaning about the weather in Tassie because that will also make some of us politely suggest that you fuck back off to the mainland.
I don't know if I am allowed to say fuck while I am steering the account but we shall soon find out.
I live in the Southern Midlands of Tasmania. I have heard it described as that boring middle bit that you drive really fast through on your way from Launceston to Hobart. Well you would drive fast through it if the highway was an actual highway, but that is a story for another day.
I think I live in a nice bit of Tasmania. If you disregard the fact that this time of year I live in constant fear of some idiot starting an accidental bushfire, it really is very nice here surrounded by all these trees, nevermind that a lot of them are dying. Also ignore the fact that it is so dry here at the moment that my dam has dried up and the grass is all yellow and crunchy. If you also ignore the poisonous snakes, the huge spiders,the large lizards with funny coloured tongues, the scorpions in the bathtub and the all destroying possums in the fruit trees. Then yes my bit of Tasmania is really rather nice.
I don't actually know what I am going to do with the We Tasmania Twitter account this week other than some vague idea of posting some bird photos.The currawongs are proving to be completely distracting at the moment as they cheekily tromp all over my roof as they eye off the ripening fruit on the plum trees. I was thinking of using the account to talk about my bit of Tasmania to my sometimes bed ridden bendy friends Achelois and Rusty Hoe, so that these two women could come on a bit of a virtual tour with me. But other than that I do not have a plan at all.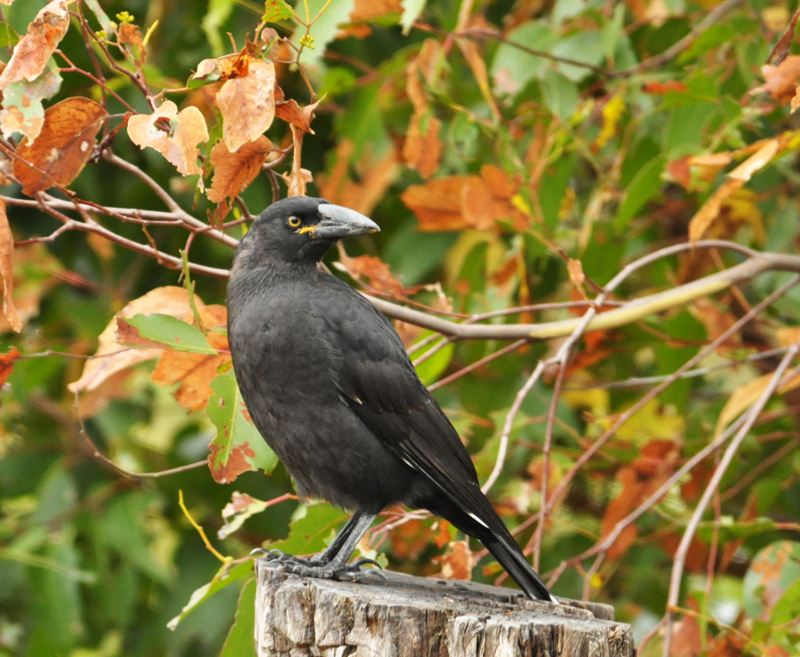 Thoughts Internet? What would you like to see?