Mona Foma is an annual music and art festival with a twist. The theatre and fun of #MOFO2013 mostly plays out in a shed on Hobart's waterfront, with added arty wonders also popping up randomly all over Hobart.
If you want all the details of all the  fun, you can find the full Mona Foma programme here.
This year I had a dose of the "couldn't be bothereds." This inertia, coupled with a very sad bank balance ended up with me declaring publicly that I was going to give MONAFOMA a miss this year.
"Not bloody likely Kim" said you, my loveliest of Internets. Emails were sent and half the ticket price was transferred into my account.
Go forth and have fun so we can live vicariously through you, was the imperial internet command.
Who am I to deny a command of a blogling? Who am I to deny you vicarious fun?
So last night I went forth and HAD FUN. Lots of it in fact.
Using only my phone, I photographed the things I saw and posted them on my instagram account which also auto posts to my facebook and twitter accounts
I posted this with the caption, "I think it is cooked"
I had no idea what this was but it looks like fun. A friend then tweeted at me that it is in fact POUAW! The noises of Luigi Russolo.
: an ensemble of six noise machines based on his original sound families will be accompanied by power tools, heavy machinery, domestic white goods, spoken word, and forklift trucks. WOW, it sounds way cool. It is on again tonight at PW1 at 6.30 pm, I hope it doesn't make my ears bleed too much.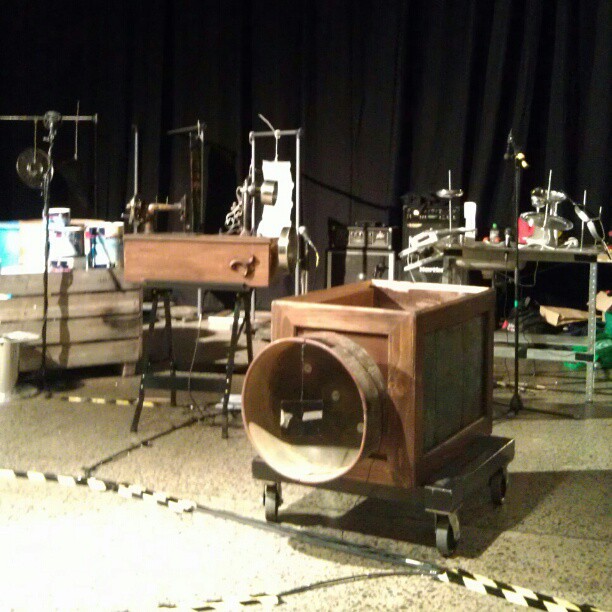 I shared this photo of hipster shadows.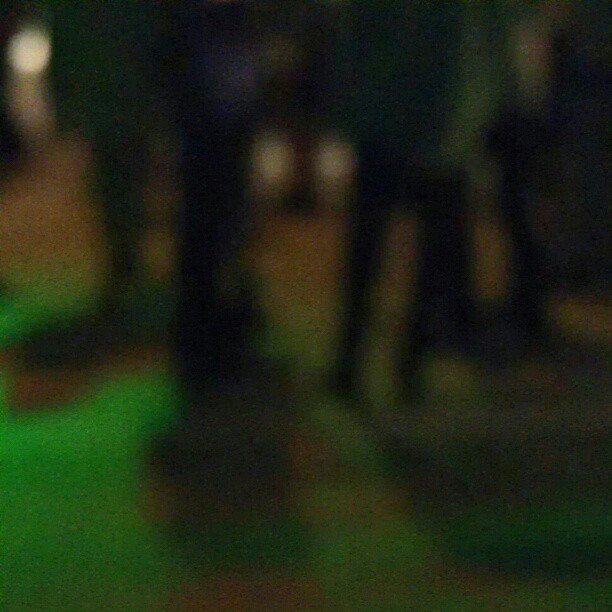 And Oh My Word, internet, it was hipsters on parade last night. As a twitter friend, Imogen Birley cheekily quipped, it was a good thing there wasn't also a cruise ship docked in Hobart, otherwise we would have had, a gripping showdown between matching name brand track suits and beards wearing spray-on jeans.
Is there anything more bizarre than seeing a grown woman staring at her phone in a public place and giggling merrily?
Well that was me last night, I went to MONAFOMA on my own, as my partner in fun is at home with a baby. But I wasnt really on my own because (a) it is Hobart and I know heaps of people and (b) I had my internets safely tucked into my phone making me laugh.
I took photos of people's shoes. Oh my, the shoes. *sigh*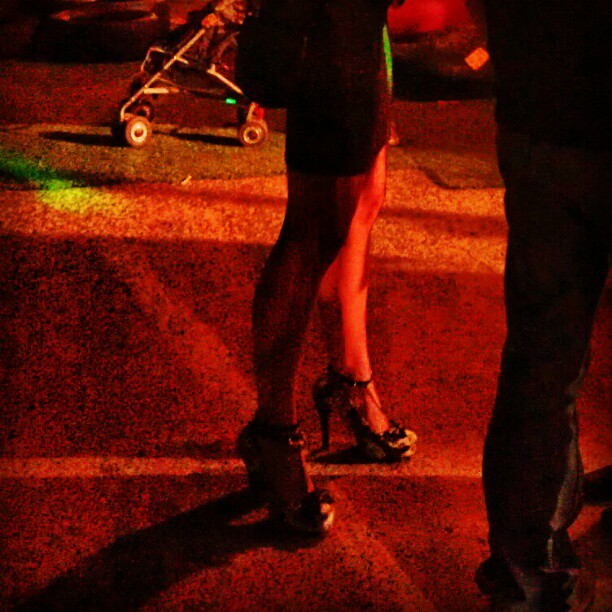 I filmed the flashing lights and added my own commentary.
"And as the Pretty Lights explode the bass makes my vocal chords vibrate." The music for this show was so loud I felt like I was inside a speaker. It was wonderful, the feeling of being part of the sound makes me enormously happy.
As a woman of a certain age and a certain weight I am often invisible. A few years ago as I was pondering this fact, I came across a quote that released me from the sadness that my invisibility had cloaked me with. I can't remember the actual words at the moment but the gist of the quote was that great things can be done when you are invisible.
I tried this last night and I had heaps of fun exploiting my invisibility, by photographing people being young and hip. It amuses me enormously that the kids these days are wearing the same clothes that I wore at their age. I saw a tall thin young man with a giant bleached blonde mohawk  and I remembered my friends in 1982 who had the exact same hairstyles. The only difference being that in Hobart in 1982 a Mohawk was incredibly shocking and was enough to stop traffic.
Heh in 2013, I look at the mohawks and I think, "It has all been done before."
Thank you Jebaru, for helping me to have such FUN.