It seems like every time I turn around these days some one is telling me what to do or what not to do.
And now Facebook is doing it as well.
I was innocently dreaming about cumquat marmalade on muffins, when facebook told me to STOP.
Gah everyone has opinions these days, even Social Media Sites.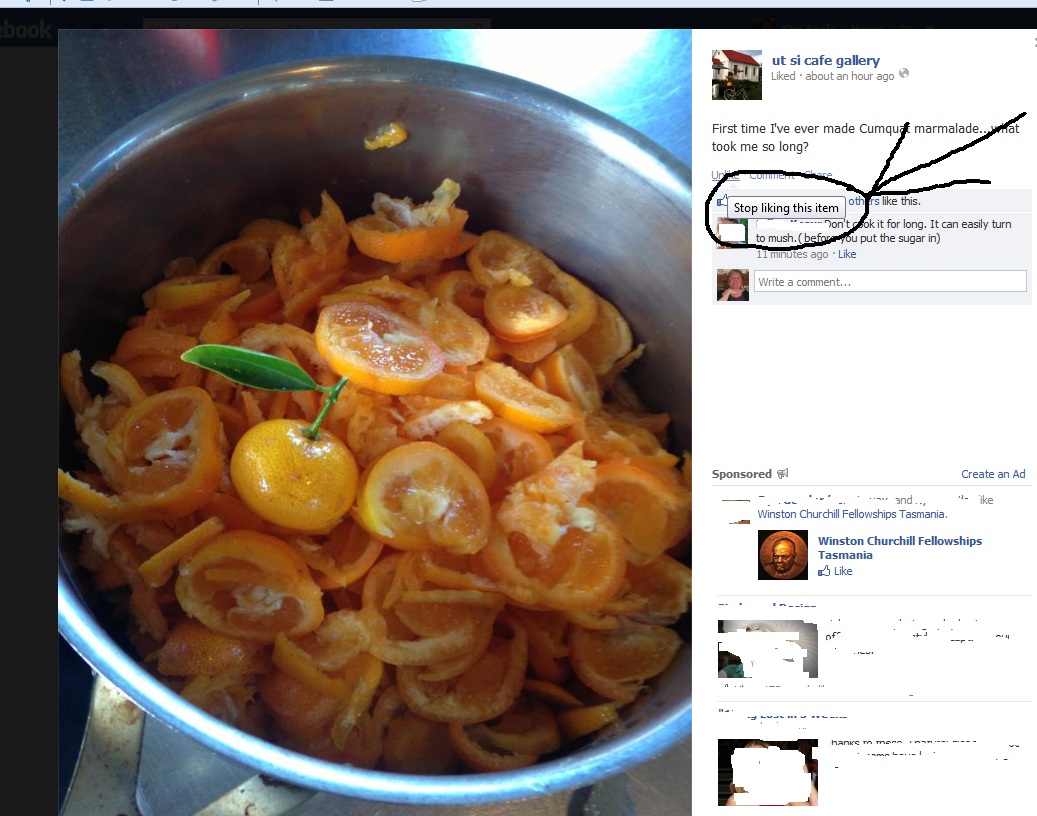 This photo was taken with permission from my friend Colette's UtSi Cafe page on facebook. If ever you are driving from Hobart to Launceston, I highly recommend that you stop at the wonderful UtSi cafe for one of the best food experiences you will have on your travels around this state of ours.
Now Facebook! STOP BEING SO BOSSY!