This is "The Spouse" Internet, this is a very recent photograph of him.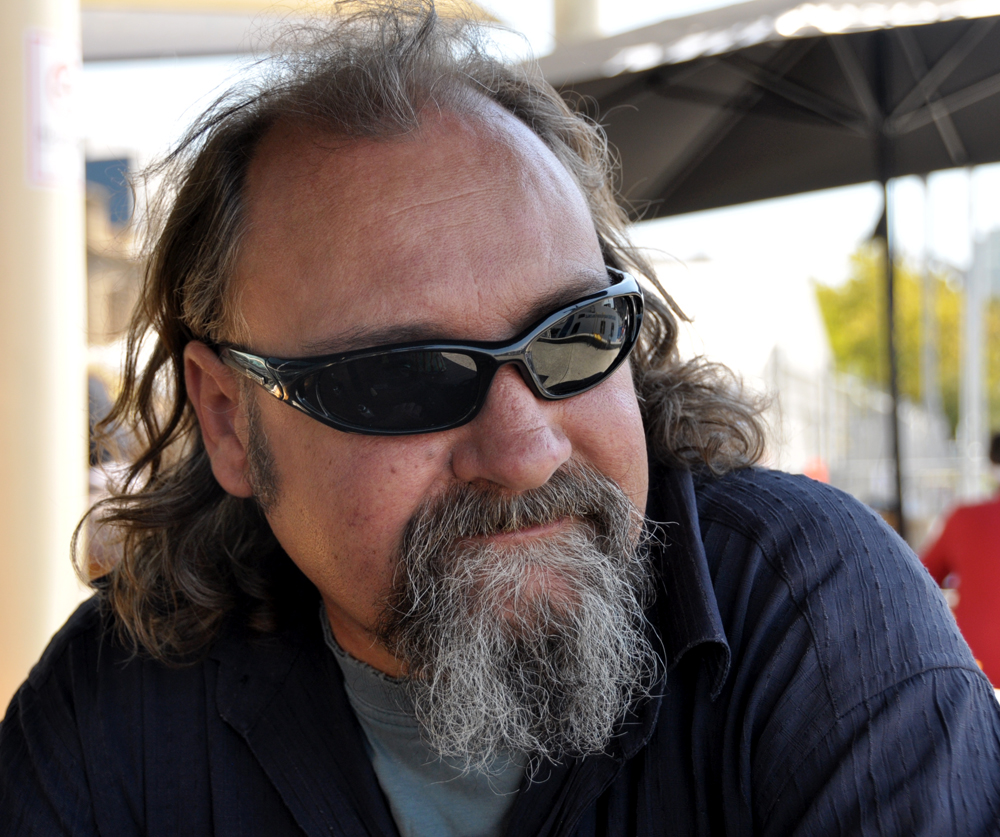 Yesterday, we were talking about the upcoming Great Shave Adventure,where our daughter Veronica is shaving off all her long hair for charity. I told The Spouse that Veronica wanted him to do it, meaning Veronica wanted him to shave her head for her. As apparently I shave heads like I am a gun shearer and apparently I vigorously channel my inner Jack Thompson when ever I have a pair of electric clippers nearby. I think that rumour was started by a very wriggly boy child of mine who wouldn't sit still and just let his mother cut his damn hair.
But, I digress.
I am doing it, said the Spouse
Cutting Von's hair?
No, I am doing the Shave with Veronica
Oh! Are you? Ok.
Why do you think I have been growing my hair?
Well I was a bit afraid to ask.
And that is how, Dear Internets, with twelve days to go, I am sitting here writing a post begging you to please sponsor my husband and support the Leukaemia Foundation in its important work.