I fear that the Australia I love; the Australia that prides itself on the ideal of a fair go, is rapidly vanishing.
If we the people, you and I, do not stick our hands up now and say "STOP this is not right" I despair to imagine what the Australia of 2023 will look like.
Our Government is lying to us.  We are not about to be swamped by hordes of refugees whose express purpose in life is to steal our jobs and clog up our roads. We are being asked for help by desperate people and we are kicking them in the teeth as they lie begging for mercy at at our feet.
By using words like "illegal queue jumpers" and emphasising the need for border protection, our Government both past and present, implies that the refugees who arrive here are breaking the law, and as lawbreakers, refugees are to be feared and disdained.
The Government, the opposition, and the tabloid newspapers encourage our belief that we need to be protected from refugees, which then in turn hardens our collective hearts to the plight of the refugees, allowing us to safely ignore them because they are lawbreakers.
It is not against the law to seek asylum.
We are encouraged to believe that there is a queue somewhere, that people fleeing for their lives can safely run to.
There are NO orderly checkout queues in war zones. There are no giant signs telling terrified people to stand to the left. There are only innocent people displaced by war who need our help.
I often wondered how the German people could have stood by and let the Jews and other minorities be exterminated in Concentration Camps.
I wondered how ordinary everyday people could sit back and either ignore the evil that was happening on their doorsteps, or willingly participate in it.
Now I know how the Holocaust happened because I see parallels here in my own community. There is a Concentration Camp on my very own doorstep and I drive past the rotten bloody thing every day and I DO NOTHING.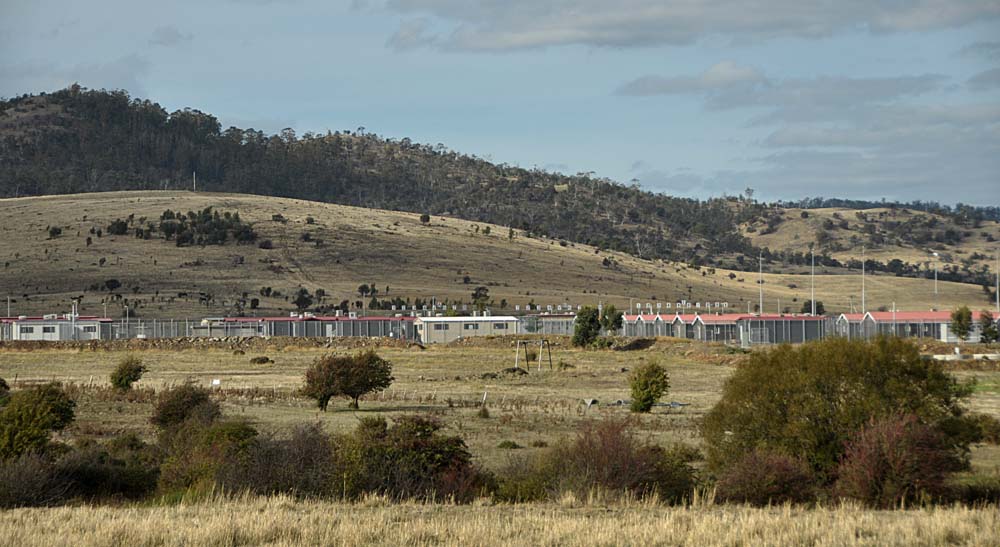 Each time I look at the razor wire and think of the children in detention at Pontville, I feel an overwhelming despair and yet I still do nothing about it.
I make excuses for my inertia. I lie to myself that I am too busy. I ask how could one woman help, what can I really do, how is it possible for one person to make a difference.
I dismiss my own power because maybe I have also bought into the government's lie, and maybe I too am a little bit frightened of Muslim men.
And so I keep on driving past the Pontville Detention Centre, thinking thinks about the wrongness that emanates from the place and I don't do a bloody thing.
I am ashamed of myself, Internet, deeply ashamed.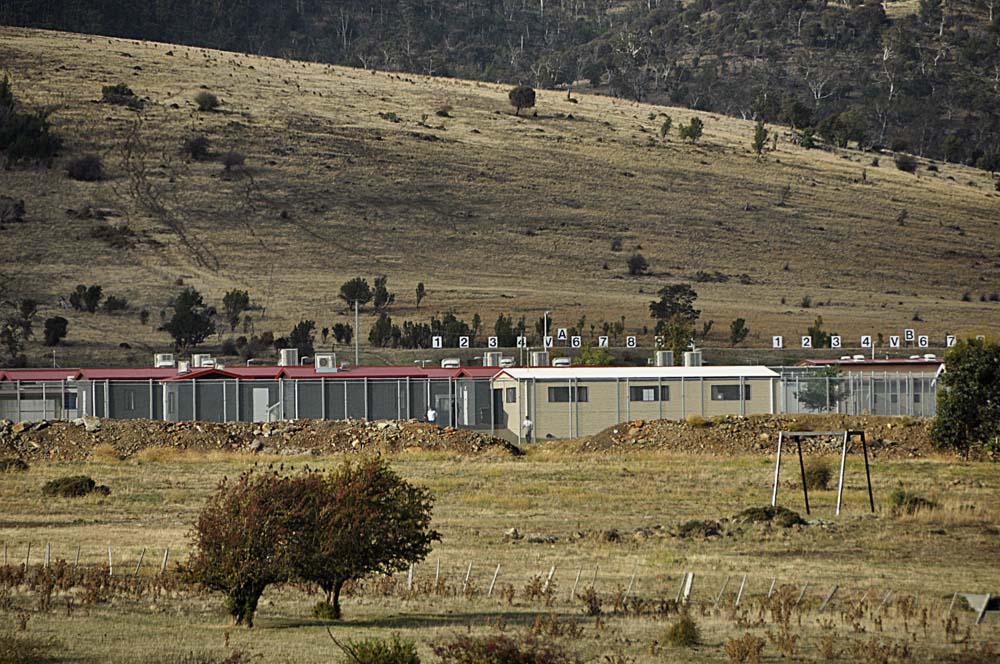 Australia is the supposed lucky country, the land of a fair go and mateship.
We have an idea about ourselves that is based on the myth of the Gallipoli digger and Lawson's sheep stealing swaggie. We seem to think that we are a cross between Paul Hogan in Crocodile Dundee and Mel Gibson in Mad Max, when in fact we are really Sir Les Patterson bumbling along on the world stage with an idiotic smile on our faces, congratulating ourselves for our Government sanctioned cruelty and inhumanity to our fellow man.
Today this inertia of mine stops. I will no longer sit quietly by and do nothing. Apparently one paper letter is worth 20,000 signatures on a Get Up campaign, so today I am going to use an old fashioned method of having my concerns heard.
I am going to write a letter on actual paper with a real pen and I am going to  post it off to my local federal member Eric Hutchinson and I am going to ask Eric some questions.
I refuse to be ashamed of myself any longer and I refuse to ignore the concentration camp that is on my doorstep. I ask you to please watch this film trailer and to also open your hearts.