I first wrote about the Protest Tampons here on the blog on the 16th of January in a post titled Stop The Tampons.
Refugee advocacy groups have been telling us, the general public, that refugee women do not have free and easy access to sanitary products, to nappies for their babies, that toilet paper and water is rationed. This message has been slow to filter out into the mainstream. RISE first raised this matter in 2011. Advocacy groups have been telling us of the inhumane treatment of refugees and we are not listening. This article published in the Green Left  titled, "Life in Detention a Daily Shame" Shames me. Locking up refugees has now become big business and there is a lot of money to be made in cruelty.
The Minister for Immigration, Scott Morrison responded to Destroy the Joint's call for women to protest the Goverment's cruel asylum policy, with assurances that of course refugee women have all the tampons they will ever want, buckets of tampons, free tampons,
There's open access and continued access on demand, female welfare officers, all of those sorts of things…"

I don't know about you but when a government minister assures me that things are OKAY whilst rigidly controlling the information flow to the media, I start to worry that maybe things are not as okay as we are led to believe.
I have finished making my Protest Tampons and The Spouse made me a barbed wire bowl to hold them.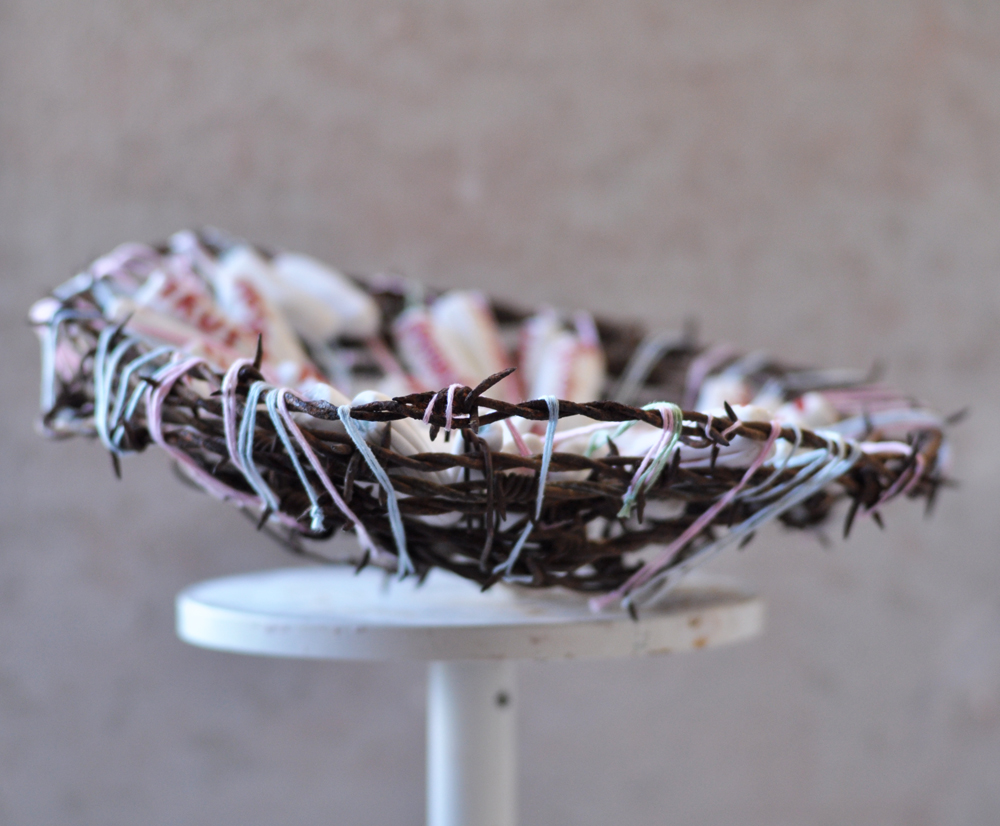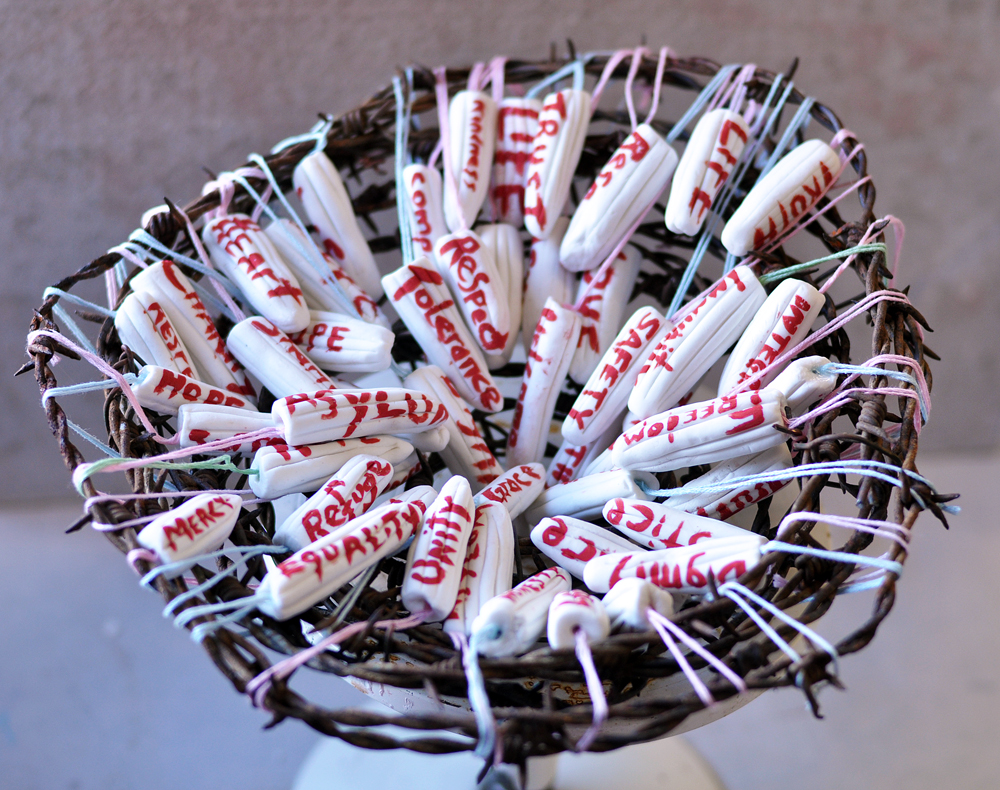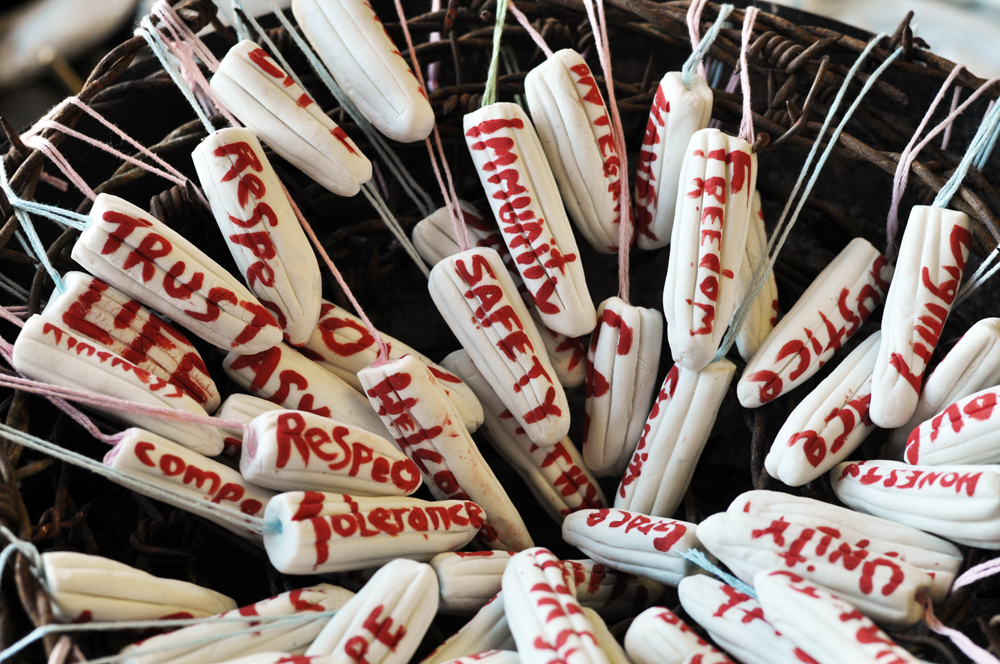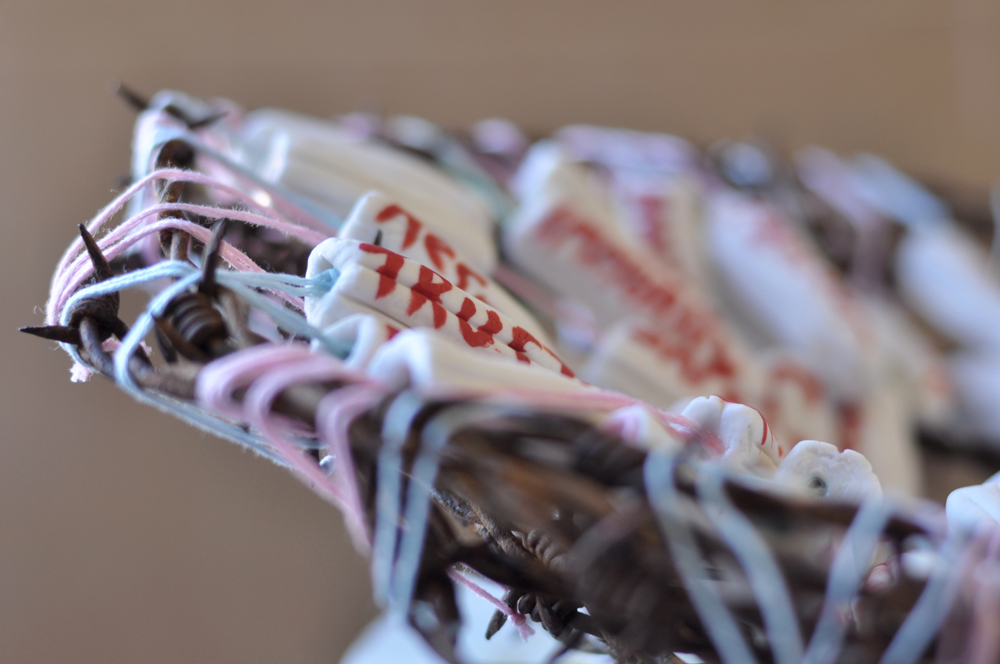 Now that I have finished the work, I don't actually have any idea what to do with them, other than some vague ideas of plonking them in a window somewhere in town so that people can see them. I was going to send them to the Ministers office but I decided that was a sure fire way to bury them forever.
I am sure with your help internet, we will have a bright idea and the Protest Tampons will find a new home.
I also hope with all my heart that the refugees will also find a new home, here in Australia with all the rest of us who are descended from boat people.