The opening of Mud and Ink was a spectacular success. A conservative estimate is that approximately three hundred people turned up to see our show on a pretty cold Friday night.
Of course an exhibition the size of Mud and Ink would not have been possible without the behind the scenes efforts of Jon and my support team. The super organised Maggie Kudelka who did ALL the admin, as well as taking care of the myriad small details whilst juggling school pickups and Uni assignments. My friend Dawn Oakford who placed all the plinths in their correct spots, sorted out my catalogue and acted as a sounding board as I articulated my jumbled ideas and thoughts about the work, leaving me on Tuesday with the bones of a show in place. My daughter Veronica who helped me lay out the work in a cohesive manner and then did a stellar job photographing the work, using up all her spoons in the process.
And of course, you, my internet based cheer squad, all my friends in far flung places, cheering me on via instagram, facebook, twitter and that old fashioned talking device, the home telephone. THANKYOU.
We had a fabulous cake, made by the talented Sweet Macqueen. LOOK at that Fondant, just look at it. The cups look just like mine, and those hearts are just wonderful, the thought put into this cake made me hug myself in happiness.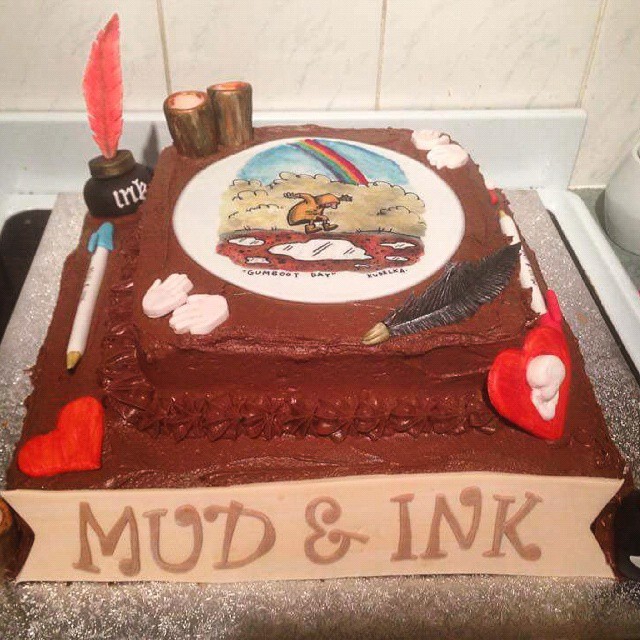 Once the cake was cut it vanished in an instant, with the children making short work of all the fabulous fondanty bits.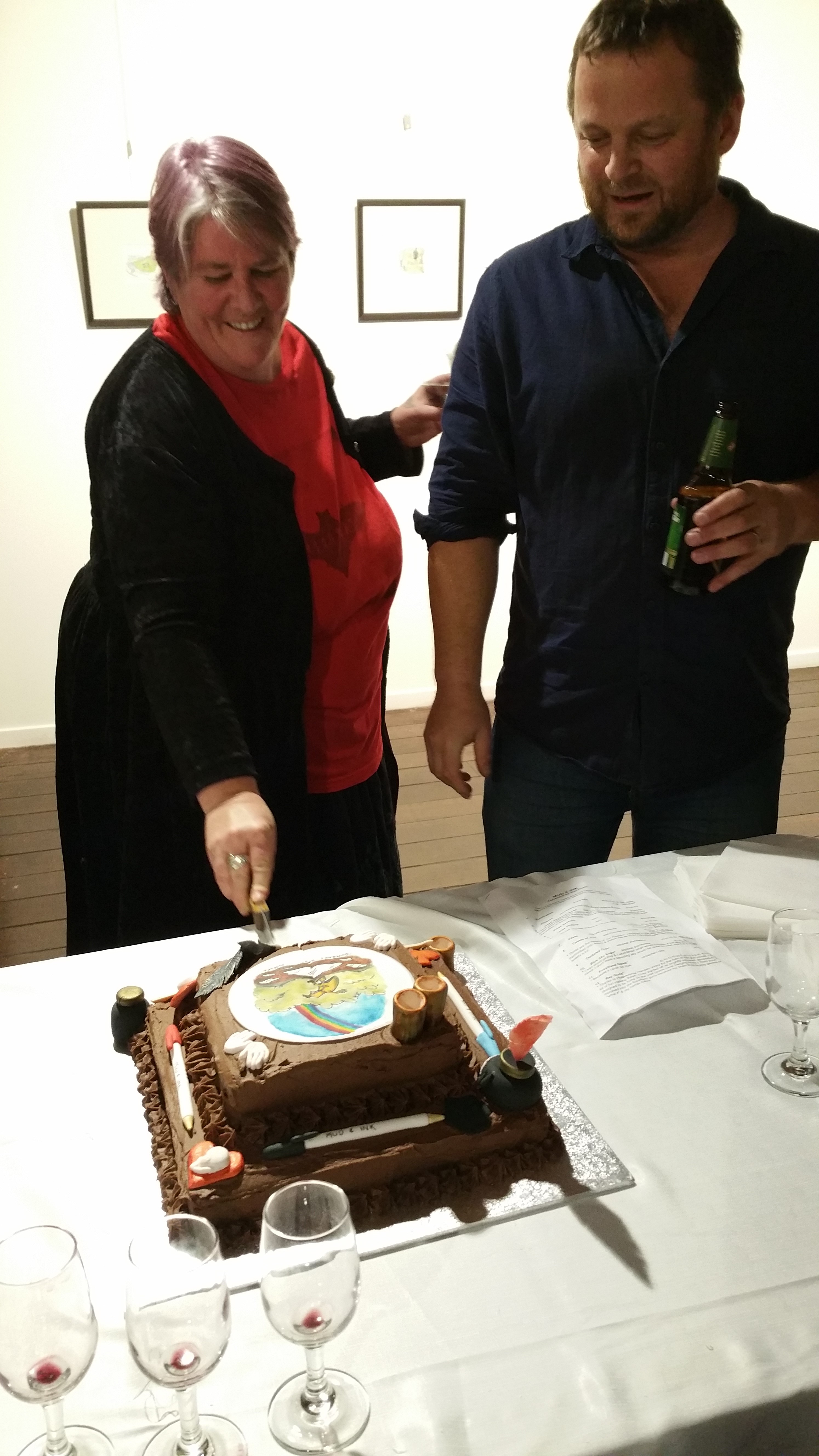 One of the many highlights of the night was this portrait of me drawn by Kate and Oskar Kudelka.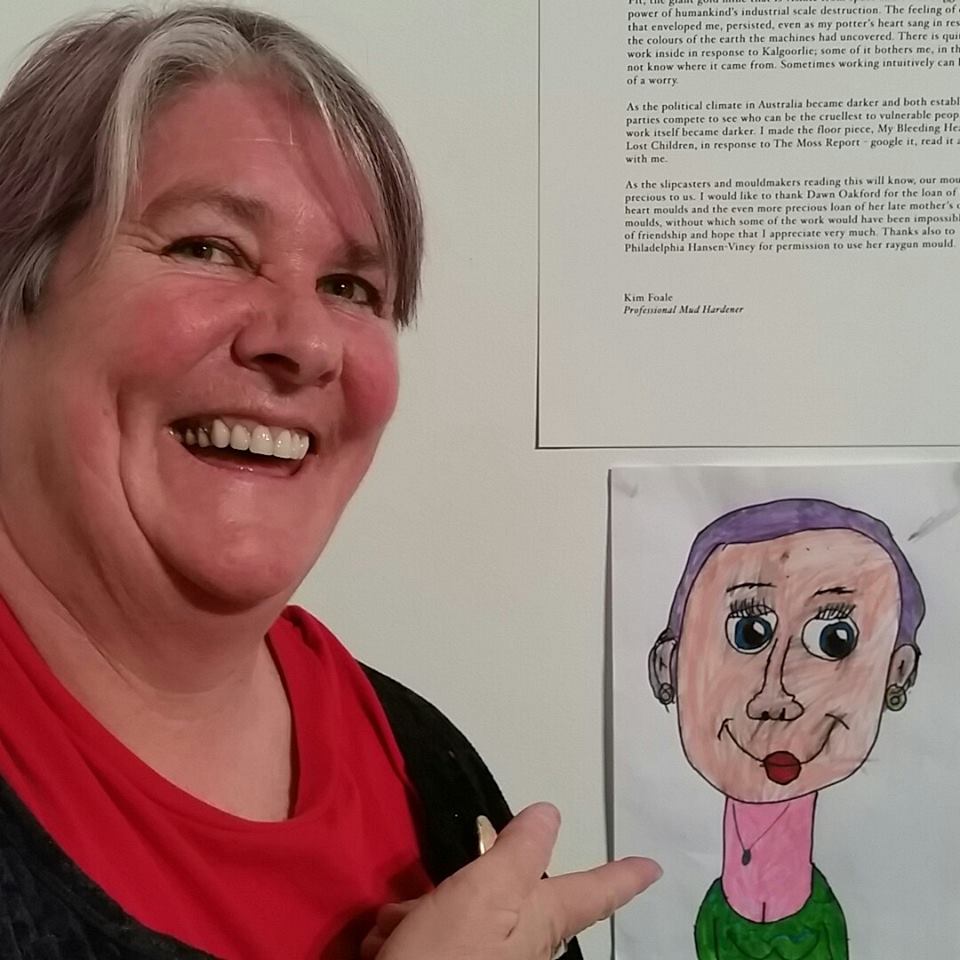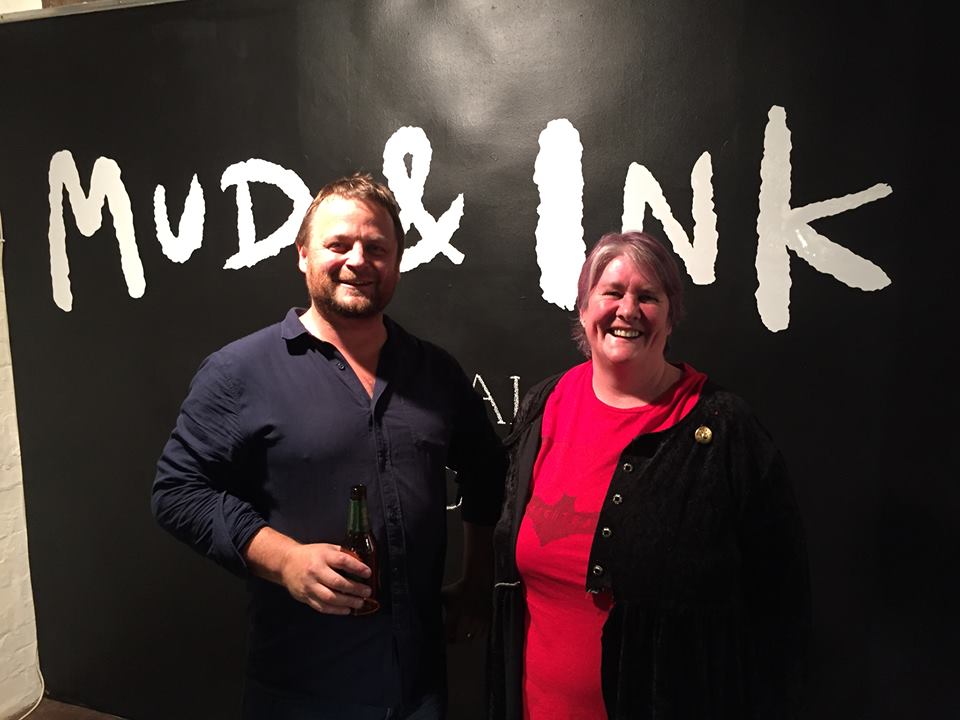 The following photos are all taken by Veronica Foale.