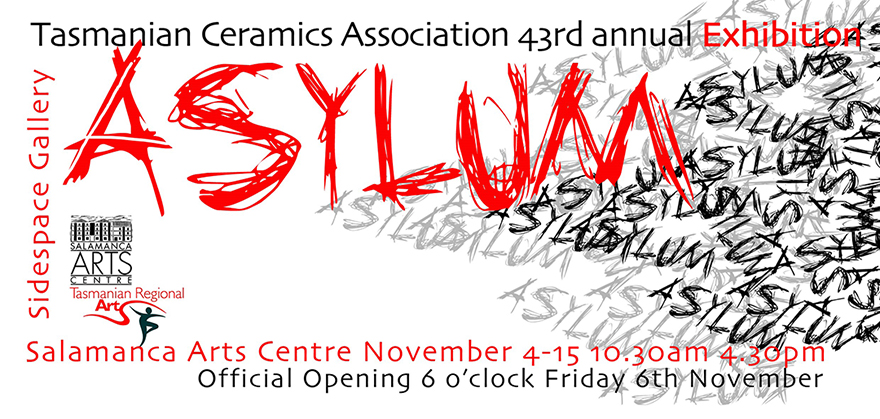 I try and keep a modicum of distance between myself here on the blog and myself as the President of the Tasmanian Ceramics Association, as those who know me in my role as President do not need to be distracted by the inner workings of my mind. But sometimes the two worlds collide and here I am on the blog today wearing my presidential hat.
The TCA's Annual Exhibition is on now at the Sidespace Gallery in Salamanca Arts Centre until Sunday the 15th of November.
With the Official Opening at 6pm Friday the 6th of November to be opened by Mr Andrew Wilkie MP
I will be sitting the show, today from 1 pm -4.30 and on Saturday from 10 am – 1 pm.
As the judging was done last night, the social media black out has been lifted and all participants can now share all their images of their work on their various platforms. I will be popping some photos up on my instagram account later on today.
If you are interested you can follow me on instagram here => Kim Foale Ceramics
The exhibiton is open daily from 10.30 am – 4.30 pm until the 15th of November.