I have swarms of Green Scarab Beetles (Diphucephala colaspidoides) here at the moment.
They are super destructive and seem to come out in plague proportions every four years or so, probably the reason that one of my elderly neighbours calls them leap year beetles.
I am about to lose this years, cherries, raspberries, red currants and josta berries because the beetles have managed to sekletonise the trees and shrubs in a couple of days.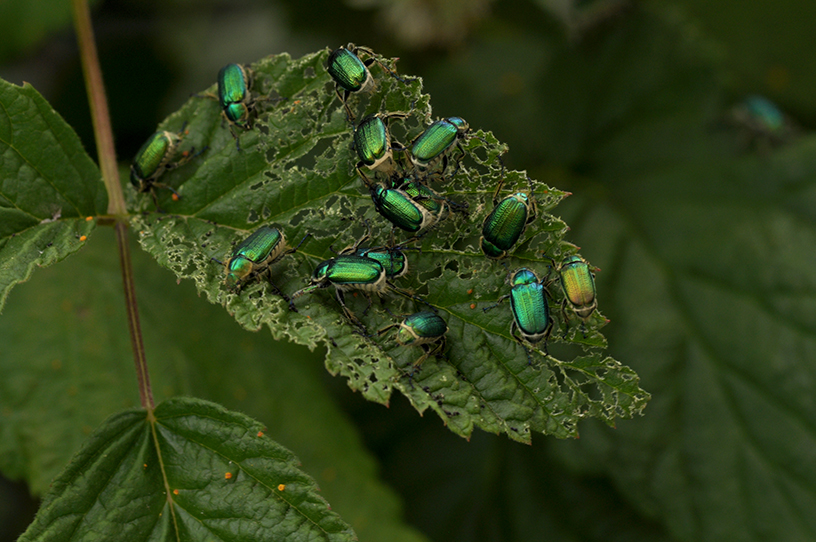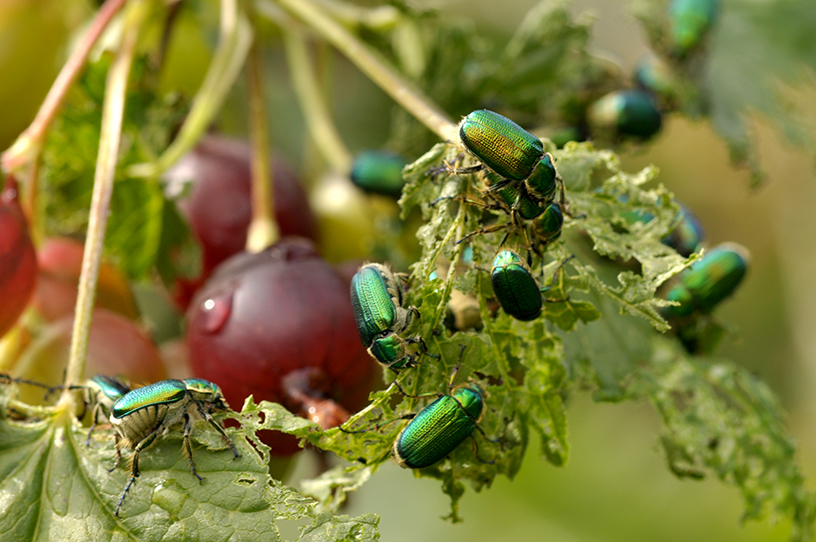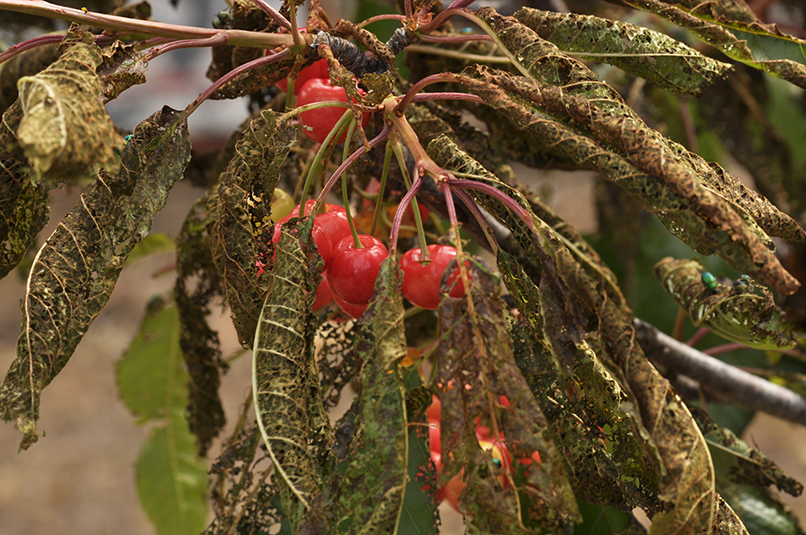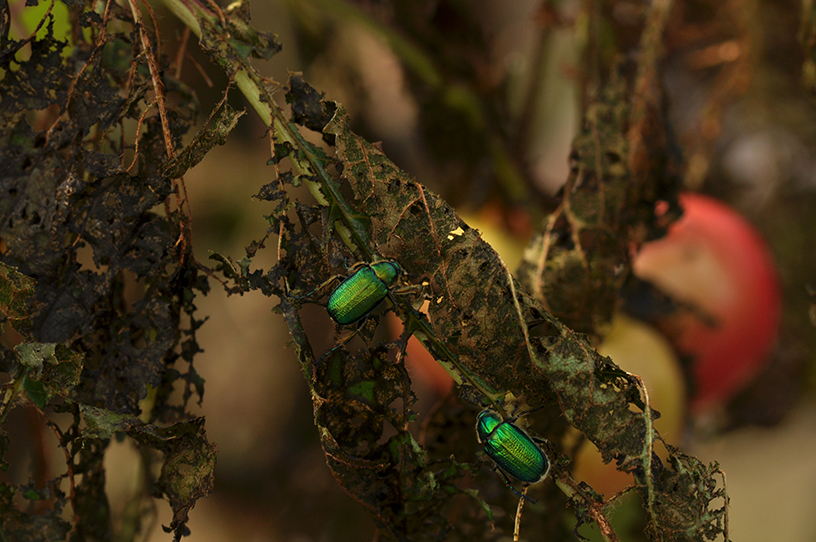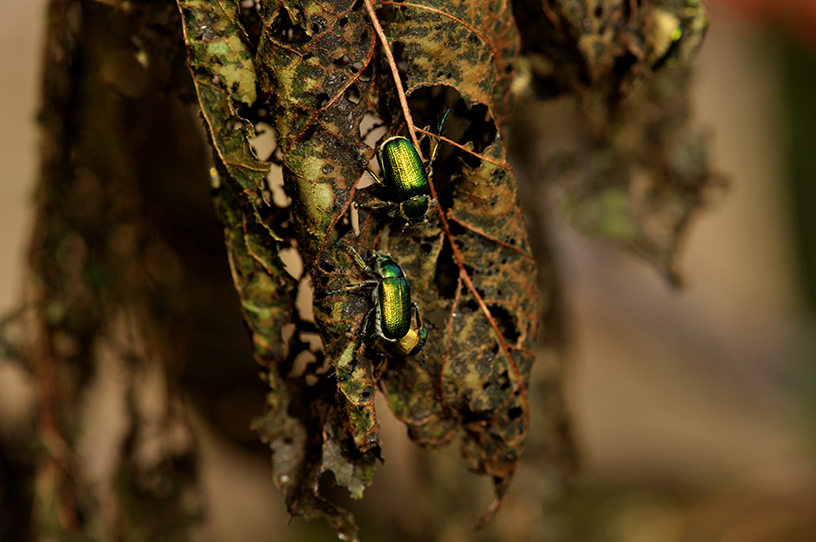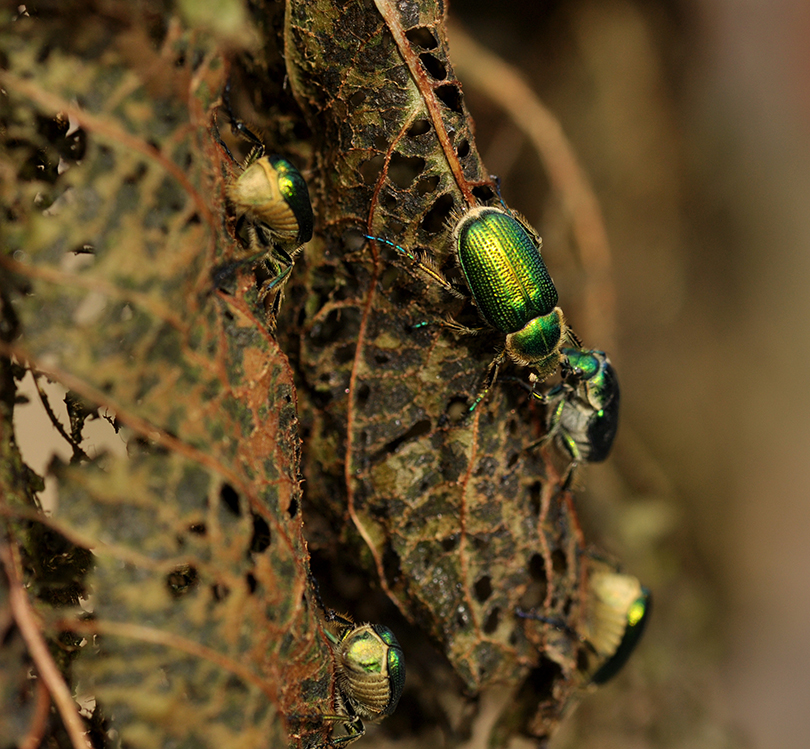 The last time we had a plague of beetles like this was the drought of 1998 or 99. That year was when the mature eucalyptus trees on the sides of my hills began to die back.
The dams here are nearly empty. The paddocks are February brown and now these buggers have come along in huge swarms and are finishing off the last of the greenery in the garden.
Bastard things.
We need some rain.