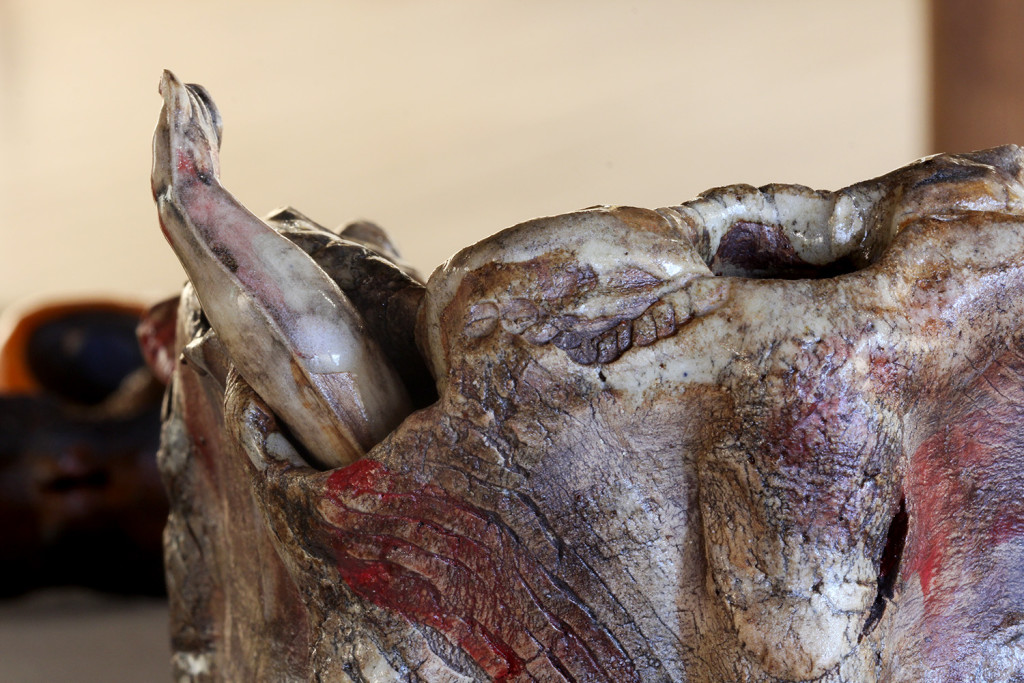 My name is Kim Foale and I am a Ceramic Artist. I fell in love with clay over twenty years ago but life and children intervened. I spent most of the nineties and early noughties raising my children and helping my husband build our home from recycled materials.
When my eldest child went to college in 2005 she dragged me along with her and I rediscovered my love for clay. I was taught at Hobart TAFE by Dawn Oakford a slip casting maestro with a love of colour who fires in oxidation and Ben Richardson a woodfiring, production potter with a passion for digging his own clay and glaze materials.
Once I had decided to get really serious about clay, I knew deep in my heart that I was a thrower, in fact I knew that I had been born to throw. In my first year of study, I spent hours and hours on the wheel and with each pot that I cut in half and threw into my recycle bucket, my conviction dimmed.
It took me three years of serious effort on the wheel to finally realise that I don't actually like throwing all that much. I don't like the time it takes to get set up, I don't like sitting still and I really don't like coming back to the work and turning  yesterdays pots.
Slipcasting and handbuilding suit me, they suit my personality. Slipcasting gives me the delicacy and lightness I crave where as handbuilding satisfies my desire for immediate results. The more I learn about ceramics the less I realize I know and I am happy to be a perpetual student of  my craft.
Josiah Wedgwood the father of industrialised pottery production is quoted as saying, " I will turn men into machines." My work  is made in direct  response to the factory produced ceramics that you can find in any large department store.
I am not a machine. I deliberately leave fingermarks in the glaze, somewhere within my work and they are most evident at the base of my tall cups. My edges are uneven on purpose and I  put a lot of time and thought into each individual piece.
I am a storyteller and, sit down with me and I will tell you stories to make you laugh and to make you cry, the work is a continuation of my storytelling and the darker work helps me to cope with the injustices in the world.