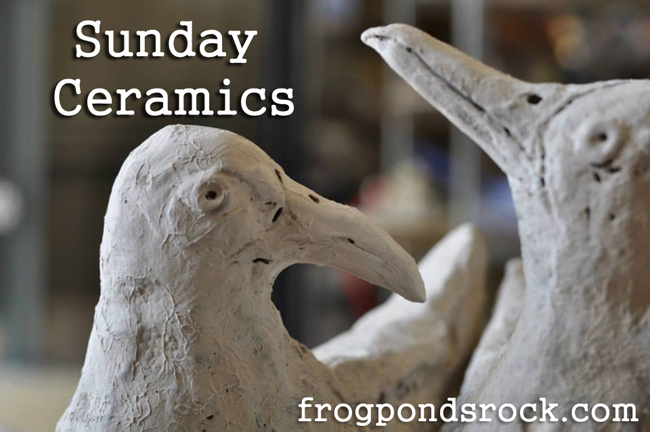 Hello everyone, I think that I might be in danger of melting today it is a muggy 30 degrees already and it is only 9 am *sigh*
In the ceramic studio this week I am preparing for a glost firing and for the last two days I have been busily underglazing.
I started with the Southern Ice Porcelain Protest Tampons and wrote 38 words on 50 tampons in bright red underglaze.

Shelter. Haven. Welcome. Kindness. Due-process. Asylum x3. Justice. Unity. Decency. Dignity x2. Peace. Honesty. Grace. Care. Faith. Integrity. Truth x2. Empathy. Trust. Love x2. Compassion. Hope x4. Honour. Equality. Refuge. Fairness. Freedom. Mercy. Immunity. Shame. Tolerance. Heart. Charity. Sorrow. Respect x3.Safety. Eternity. Life x3.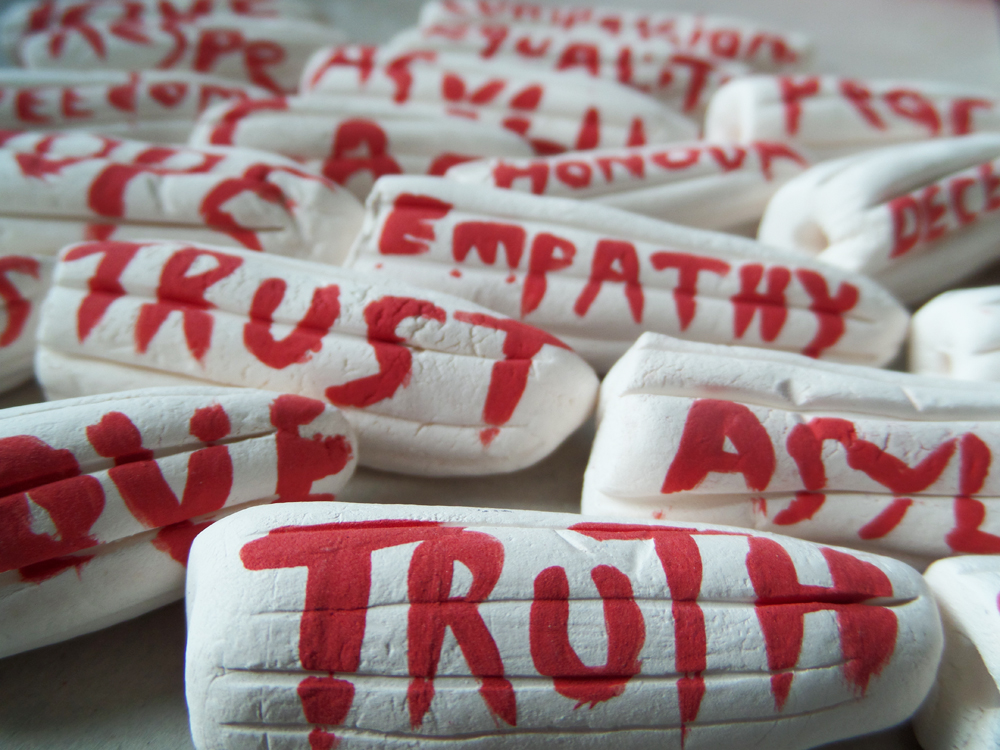 My fingers are ITCHING to throw these spoons into my bucket of iron wash (Red Iron Oxide 60. Rutile 20. Nepheline Syenite 20.) But I am being disciplined, very very disciplined and doing all the colourful things first because I make a big mess playing with iron.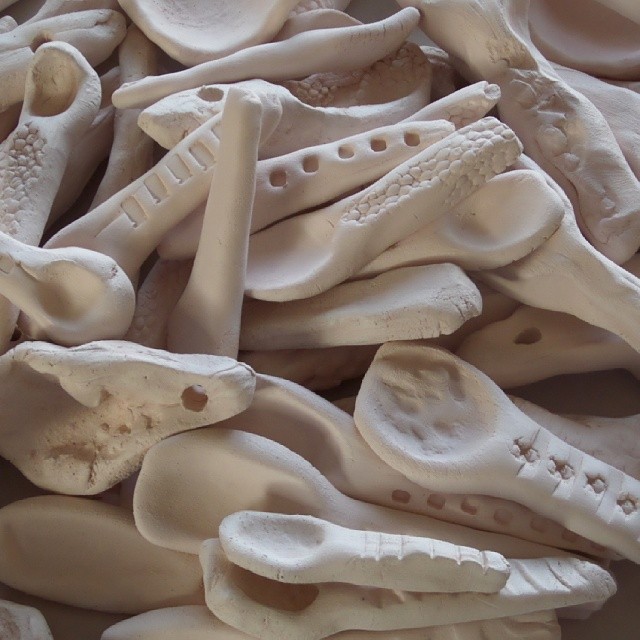 So I decorated some houses.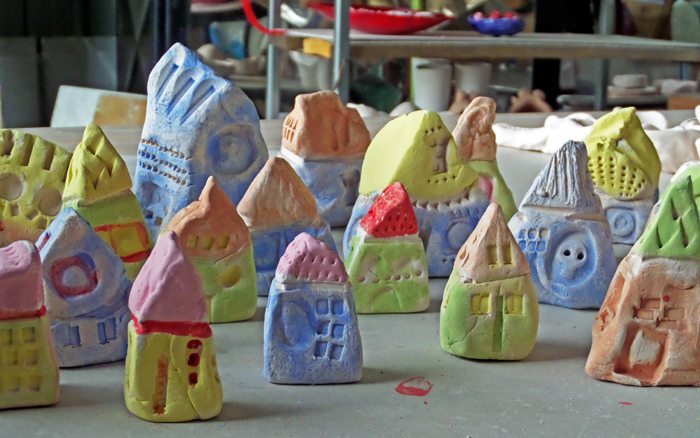 And decorated some cups.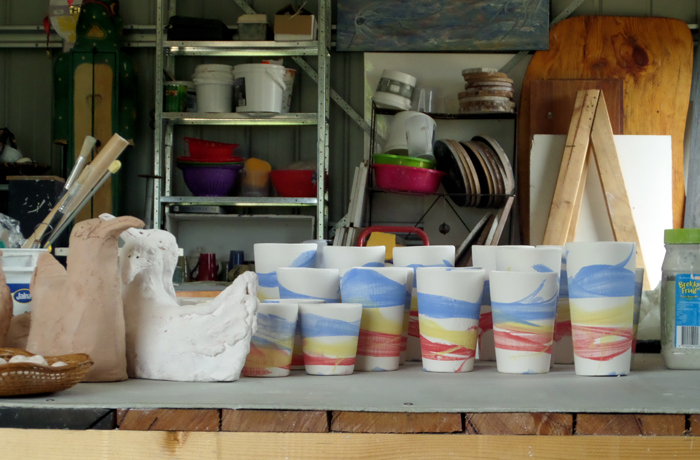 I painted some roses that are "supposed" to be going on the rim of a ceremonial cake plate and then had a LIGHTBULB moment after I saw how pretty they looked in a little blue bowl.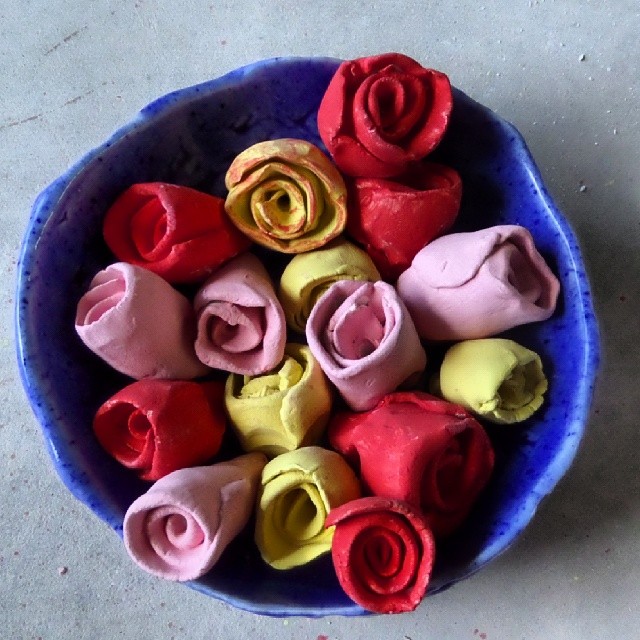 My seabirds have started to change from clearly defined birds to more rocklike forms and I will be interested to see where these birds end up.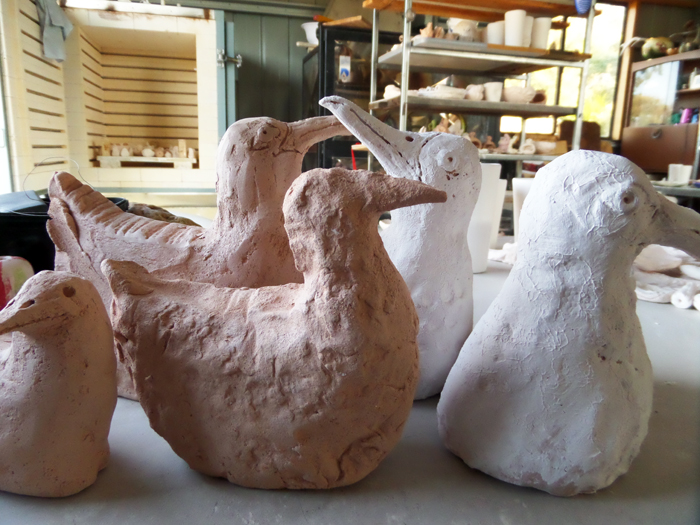 As the tidy gene completely missed me and its friend the chaos gene is well established I took photos of my tidy work space to show Molly (my minion, who is off gallivanting) that my studio was actually tidy for a few fleeting moments.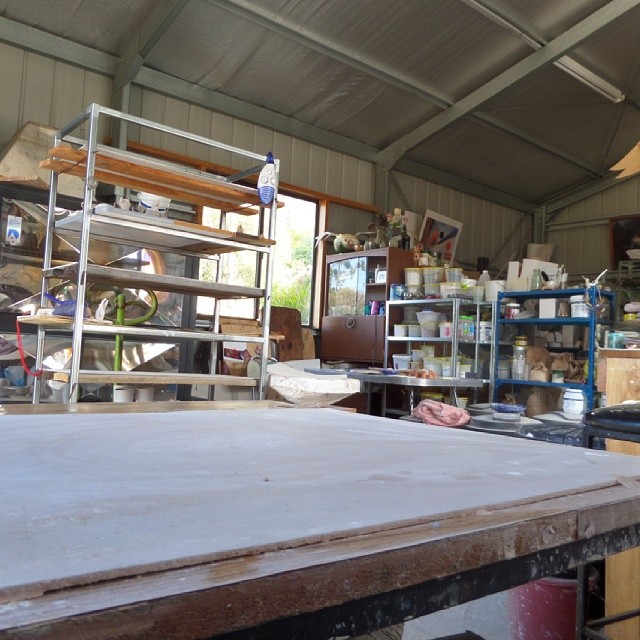 And that has been my week in the studio this week.
If you would like to join in please
Add your name and URL to the Mr Linky below.
Using the "Sunday Ceramics" title and photo I provided is OPTIONAL it is up to you.
Link back here to me.
and tadaa back to work I go.
{ 5 comments }